Wondering which plastic surgery procedures offer the most immediate results?
Check out our top 10:
Plastic surgery is a tool in the look good/feel good toolbox that is becoming more and more popular as procedures become easier to recover from, faster, and more affordable. We caught up with Heather Furnas, MD, board certified plastic surgeon in practice in Santa Rosa, CA to get the scoop on which procedures offer the most immediate results.
Dr. Furnas offered her 10 favorite plastic surgeon-provided procedures, in no particular order:
Breast augmentation. "Most patients look great at 4-6 weeks, depending on their swelling. There is an immediate change in size, but swelling and settling can take a few weeks. Changes after that are modest." A reported 286,694 women underwent breast augmentation in 2014 alone— some saying they feel recovered after as little as 2 weeks.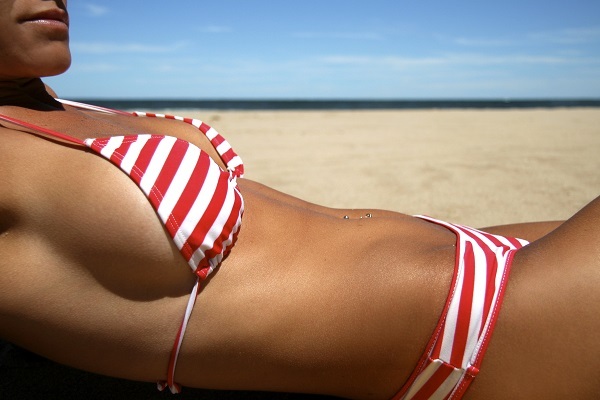 Rhinoplasty. "Most swelling and bruising is gone by 3-4 weeks and activity restrictions lift around 6 weeks. Though there may be subtle changes as long as a year, patients can enjoy the results quickly."
Laser resurfacing. "There are many types of lasers to choose from, some with no downtime and some with a week or so. After 2-3 weeks residual redness can be covered with makeup and patients can enjoy their rejuvenated skin." Lasers like Fraxel are great for helping blur existing deep lines, erasing fine lines, and giving a renewed glow to the overall appearance of skin. They're also relatively affordable and less invasive when compared to face lifts.
Eyelid lift (blepharoplasty) for hooding of the upper lids and bags of the lower lids. "After 2-3 weeks of bruising and swelling, patients can hide the residual pink scars with makeup."
BOTOX for lines in the face. "It may take a few days for the effect to kick in, but lines can flatten and smooth for a rejuvenating effect." It's just not BOTOX on the market though— patients can pick from a few injectables that essentially work the same way to 'freeze' the muscle tissue below the skin. BOTOX, Dysport, and Xeomin are all comparable products available at doctors offices and work within a few days.
Filler to pump lips, smooth out lines, and contour. "After a week or swelling, the injected areas are presentable and often require no makeup." Products like Restylane Silk are smooth, soft, and serum-like forms of hyaluronic acids that keep water in the lips so they stay plumper. They work instantly but mild bruising is normal and can take a few days to subside.
Liposuction. "While swelling can last 3-6 months, for most patients the contour is evident in 6-8 weeks, though larger areas will take longer to improve."
Otoplasty. "Otoplasty is the reshaping of the outer ear. Results can be seen right away. Patients wear a protective headband typically for about 6 weeks, and then can enjoy the results without restriction." This popular procedure is loved by both men and women, especially since ears tend to show aging in men so visibly.
Labiaplasty. "Most swelling is gone by 3-4 weeks, but patients often comment right away that they no longer suffer from some of the symptoms, like itching."
Tummy tuck. "Restrictions on lifting last typically 6 weeks, but patients can appreciate their results before then." While there is some scarring from tummy tuck procedures, milder options like mini-tummy tucks offer reduced scarring that might be similar to what many women already experience after C-sections for childbirth, or can easily be hidden below the bikini line. These out-patient procedures are gaining a lot of traction for women looking to battle their abdominal bulge.
Dr. Furnas stressed that for all procedures there is a period of swelling, healing, and bruising, but once that has passed, patients can enjoy the results.
This post is part of a partnership with Smart Beauty Guide and Surgery.org.
Love this article? For more beauty, style, travel, and trending topics check out The Luxury Spot on Facebook. Like us and we'll love you back!