10 secret beauty tips I'm obsessed with (and you may be, too)
As a beauty writer I spend pretty much all day thinking about makeup, hair, nail polish, the works. And, of course, testing products and techniques. When you spend so much time with makeup and hair and, you'll start to use products in an off label way just for fun, so I've put together my favorite secret beauty tips so you can play with your products in new ways, too.


1. Use Shiny Balm Instead of Highlighter.
For a cool girl shine, without the cool girl makeup price tag use a balm as a makeup highlighter. Lots of the chic, minimalist makeup companies have changed the highlight trend from all the glitter your cheekbones can handle to a dewy, shiny, glimmer free finish. To get the look without having to buy something new just pat on your favorite shiny balm.
2. Heavy Handed And Scared Of Blush?
Apply cream blush/contour before liquid foundation. I myself am prone to the over use of very bright blush and although I don't usually mind. I also don't want to look clownish. To make sure you definitely won't overdo it, apply cream blush or even a blush stain to your skin before your foundation. Let it set all the way and just pat or sponge your foundation on top – don't buff it in or that blush may get all over your face.
3. Deal With Your Cuticles In The Shower Only.
Don't snip, or pick, or rip at your cuticles during the day because it's asking for hang nails. Instead, after you've been in the shower long enough for your cuticles to soften up, use a gentle plastic cuticle pusher to deal with them. This why you don't get hang nails and you still get to fuss with your cuticles. Isn't this one of the best secret beauty tips ever?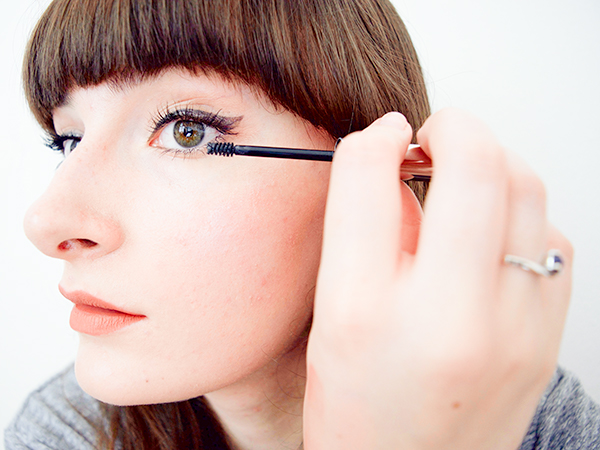 4. Best Lower Lash Mascara? Brow Gel.
For a lower lash mascara with a teeny wand that won't go anywhere try out your favorite brow gel. Check to make sure it is eye safe first and then use that mini wand to wiggle in as close to your lash line as possible. Also – waxy based formulas are totally tear proof.
5. Using A Silicone Primer? Use A Powder Too.
If you are using a silicone primer (ie most primers) and a liquid foundation, its always a good idea to set with powder. Because silicones can repel water they can make water based foundations separate from the skin. Setting with a powder on top will set everything in place and soak up any wayward water.
6. Liner Only Kinda Day? Still Prime Your Lids.
If you have oily lids any liner can become patchy and transfer if you don't use an eyeshadow primer. Also, if you tend to have under eye concealer crease, use an eyeshadow primer first. It will keep it from creasing and should help your concealer last longer. Also, this DIY perfect cat eyeliner tutorial is pretty great.
7. Use Lipstick Just About Everywhere.
I'm a big fan of monochromatic makeup and one way to get the look is to use the same lipstick as your blush and eyeshadow too. Make sure it's eye safe first so you don't accidentally blind yourself or something, and apply all over! Creamy lipsticks will give you a shiny editorial finish and matte lipsticks will be super pigmented.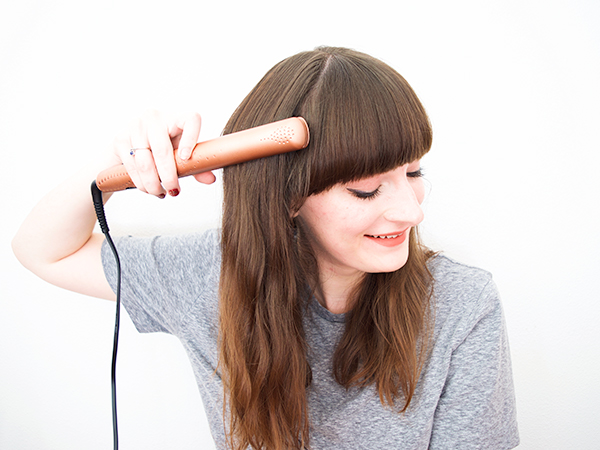 8. Beat Frizz with Your Flat Iron. 
If you want to knock out frizz without totally straightening your hair, just glide the flat iron over the top layer of your hair. And I really do mean glide it – if you clamp down you'll just end up straightening your hair. Always use heat protectant first and move quickly!
9. Dry Shampoo Your Hair at Night.
If you get oily hair after just one day (or you have bangs) use a little bit of dry shampoo in your roots at night. It will soak up any oils and give you extra volume. Just make sure to brush or shake it out in the morning.
10. Chill Out Curls with a Boar Bristle Brush.
If you've over curled your hair and don't want to look like Shirley Temple, use a boar bristle brush to help them drop out. Do this before hairspray, and you'll distribute oils to help with shine and the bristles help to give a sexy old Hollywood vibe. All the more reason to invest in a Mason Pearson.
Love this article? For more beauty, style, travel, and trending topics check out The Luxury Spot on Facebook. Like us and we'll love you back!