This donut is a culinary masterpiece that takes five hours to make.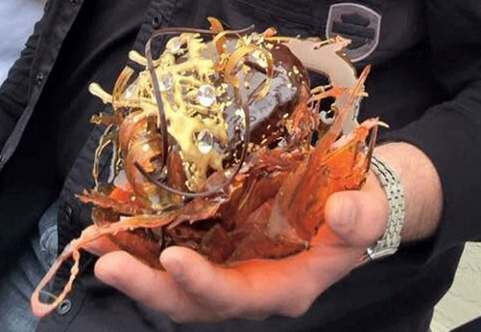 Donuts are something I only eat when I'm hung over, or in the mood to treat myself after a long day of walking around, passing 40 Dunkin Donuts without stopping in. I don't actually even know what I'm looking at when I look at these photos, but apparently it's a donut that takes five hours to make and costs $100.
Originally made in Donutopia, this culinary masterpiece is covered in 24-carat gold flakes and edible sugar diamonds. The donut originally started as a specific request from a client who wanted to use it to propose to his girlfriend, but the expensive treat was popular, so Donutopia kept it around.
READ MORE: 5 Crazy Donuts I Want to Eat Now
The cool thing about this desert monstrosity is that Donutopia is giving all proceeds from sales to setting up a soup kitchen in West Kelowna.
So basically, if you buy this donut you are getting fat for a good cause. Can somebody please inform Rob Kardashian?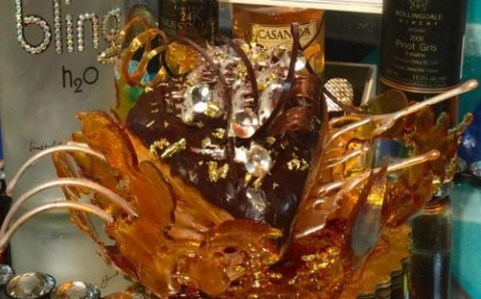 [
via
]