Eleven hair highlight ideas to keep you looking summery-cute all year long.
It's summer and we want lighter hair. It's a pretty simple formula, promise. This summer our hair highlight ideas all focus on the blended beauty look. Oh, and making sure your bleached hair doesn't break right off. Read on for our top 11 hair highlight ideas for this summer.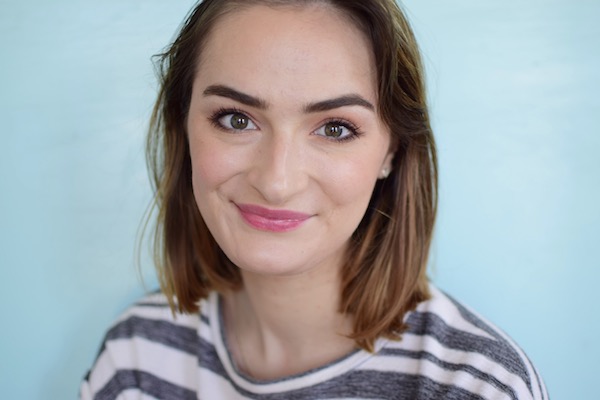 1. Go See a Stylist
The best of all hair highlight ideas? Go see a stylist for your new hue. We're always down for a DIY, even when it comes to dying hair (we tried pink!). But bleach can get tricky and have disastrous results when done wrong. To save your hair health, your sanity, and your whole look go to a professional.
If getting highlights seems too pricy, scan the beauty deals part of Groupon for deals and look for hair salons in need of hair color models. This way you'll get the highlighted look you want without breaking the bank.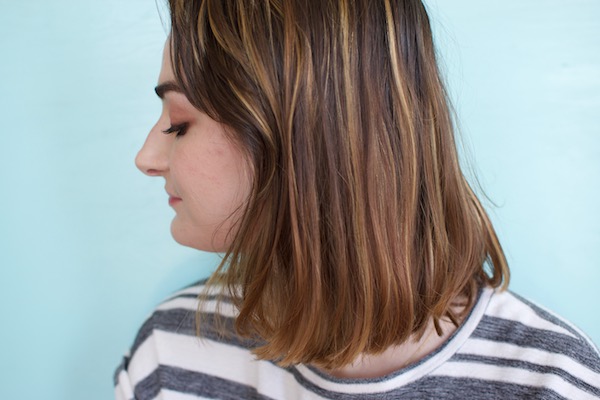 2. Ask for Blended Colors
Another reason to go to the salon? They can see and feel your hair in a way you just can't. Trying to get a blended look on your own is not easy, trust. Blended highlights give the effect similar to bayalage with depth of colors, not stripes or chunky highlights. Blended colors look particularly great when you go for the beachy, ocean hair look.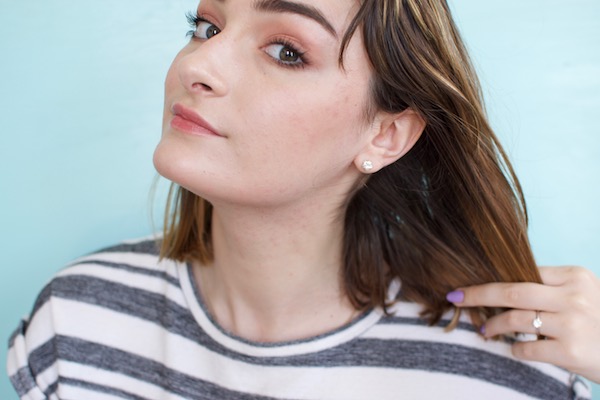 3. Add a Sombre
When in doubt, ombre it out. Doing a subtle ombre (or sombre) on the ends of your hair gives a unified, overall lighter look.
4. Lighter Layers on Top
For a more natural effect get more highlights on the top layers of your hair, and fewer underneath. This will leave the bottom section darker and can let you pretend your hair lightened in the sun. We won't tell!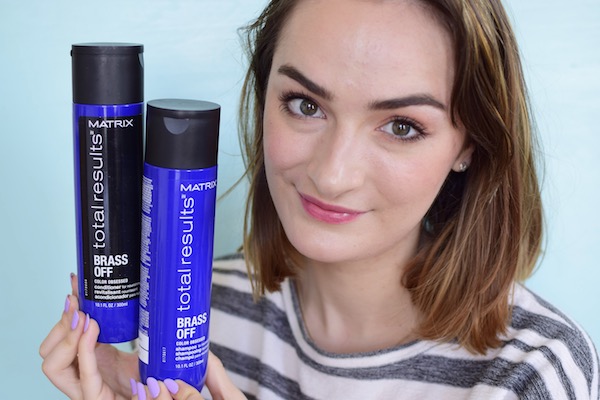 5. Anti-Brass Shampoo is a Must
For any non-natural blonde, brassiness can be an issue. Brass is an issue when your hair turns orange, yellow, or even reddish after bleaching. The solution? Blue or purple shampoo.
We're fans of the Matrix Total Results Brass Off line of shampoos and conditioner for neutralizing bleached hair. Just look at that deep blue! It will make a world of difference.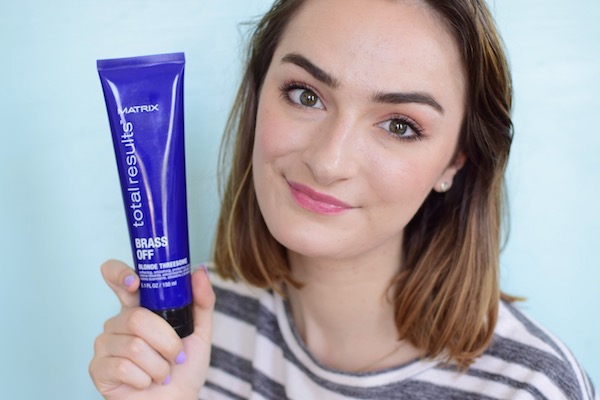 6. Hydration, Another Must
Bleaching dries out hair. Full stop. The cuticle (outermost layer of the hair) must be opened for the pigment to come out which makes your strands drier. Follow up your cleansing routine with a leave in conditioner for silky soft locks.
The Matrix Blonde Threesome protects your hair from heat, seals the cuticle, and helps keep the tone neutral. What else could you need?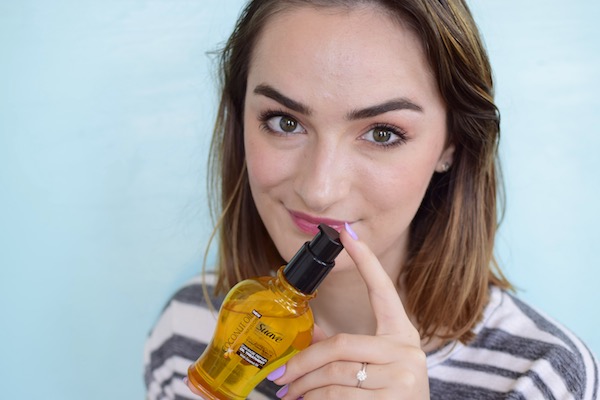 7. Soothe Dry Ends with Oils
The ends of your hair are old and haggard. As the oldest bits of your hair they only can be! Add in some bleach to the mix and you've got a recipe for dry hair. Use oils to make your hair soft and keep from getting brittle. We like coconut oil on the driest of hair, and lighter oils (olive, jojoba, Argan) for less damaged hair.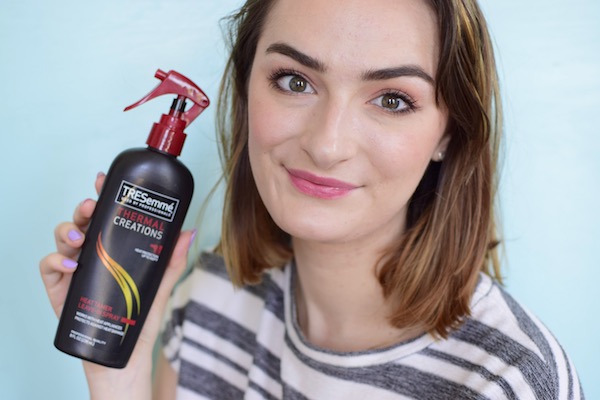 8. Always Heat Protect Before Styling
Not to harp on damaged hair but if you want your hair to look it's best and healthiest, heat protection is a must. Before using any kind of heat on your hair (including a blowdryer) protect your strands! We use the Tresemme Thermal Creations Heat Protection Spray.
Just mist over your hair and let dry before heading in with the heat.
9. Create Loose Waves With a Flat Iron
We'll admit our dreamy hair highlight ideas require a little hair texture. If you have naturally straight hair use a flat iron to twist in a wave or two.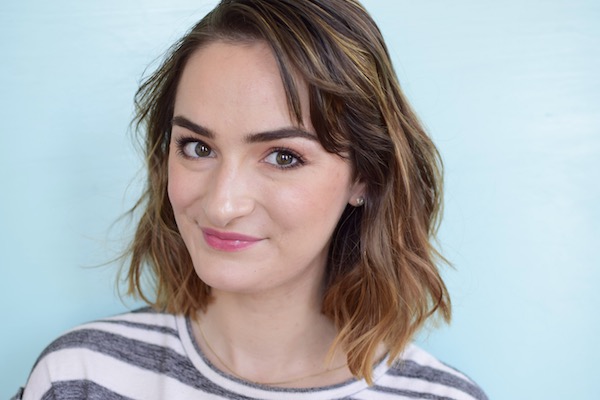 A little texture helps to break up the look of your highlights and keep your highlighted hair from getting too '90s.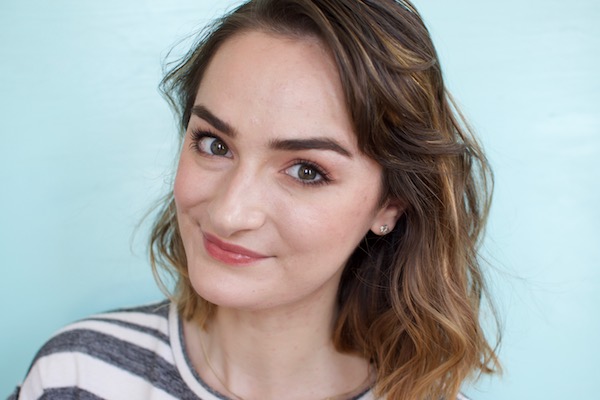 10. Add Volume with Sea Salt Spray
Instead of teasing your already dry, damaged locks, opt to add volume with products instead.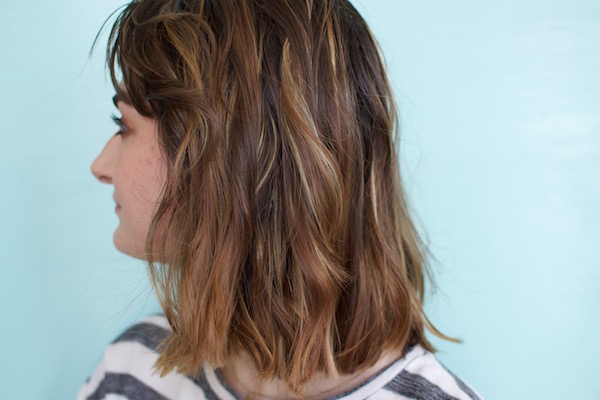 We make our own sea salt spray to get the most out of our blended highlights.
11. Shake to Show Colors
When in doubt wear your hair down and do the good hair day shake. Highlights always look their best when shaken.
Love this article? For more beauty, style, travel, and trending topics check out The Luxury Spot on Facebook. Like us and we'll love you back!