We rounded up the best bridal makeup tips from top wedding makeup artists.
Wedding season never ends and many brides are taking their bridal makeup into their own hands. It can be a stressful or fun experience for any makeup devotee! Our bridal makeup tips cover everything, literally your whole body of bridal glow.
DIY Bridal Makeup Tips You Need
Exfoliate First
A freshly exfoliated face, body, and lips are key for looking like a fresh wedding angel as you walk down the aisle. We suggest the night before the wedding you take a nice, relaxing bath, and scrub up your wedding bod with the Cane + Austin Face and Body Retexture Scrub. Be more gentle with your face and use a simple exfoliating toner like the Pixi Glow Tonic to avoid stressing your skin the night before.
Tamara Anderson, Freelance Makeup Artist also suggests a lip scrub the morning of the wedding. "I like the little e.l.f. lip scrub" and she always follows up with a lip balm prior to starting her client's makeup.

Hydrate Before Applying Makeup
Hydration is key for getting your makeup to apply nicely. We suggest a light gel type moisturizer for oily skin like the Benton Aloe Propolis Soothing Gel, and a rich cream like the Embryolisse Lait Creme Concentrate for dry skin.
Anderson suggests a balm for your lips like the Glossier Balm Dot Com. Moisturizing is key, she says because it "helps everything apply more smoothly and lets those long-wearing/matte formulas feel more comfortable long term."
Gleam Up Your Body
Makeup Artist Jessika Bekteshi reminds us that you have to think of the whole picture for wedding makeup. "don't forget to use a shimmery body moisturizer so the rest of the body (particularly the shoulders  and collar bones if bare) has a glow."
We like the Jergens Natural Glow Wet Skin Moisturizer for in the shower or The Body Shop Honey Bronze Dry Oil for dry skin.
Less is More
One thing all brides should keep in mind when it comes to makeup is how it will hold up in photos throughout the years. We can all picture an '80s bride, right? Try to avoid that with your makeup. "I always like to advise my brides to keep the makeup look clean and pretty." says Bekteshi. "There are always so many trends and going with a cleaner look transcends the times."
Neutral Eyeshadows
An easy way to avoid an awkward makeup moment is by playing it cool and going for understated neutrals on the eyes. Avoid a killer cut crease or a huge wing and try a simple lightly smokey eye instead. Pick colors that suit your skin tone and avoid anything too bright, but if you love a little sparkle give this rose gold eye makeup tutorial a try.

Try a My Lips But Better Shade
If reapplying lipstick is the bane of your existence try a shade that matches your lips.
Bekteshi says she'll often use a lip product close to her client's natural lip shade "that way they don't have to worry so much of having to reapply lipstick or making sure they don't have lipstick on their teeth."
Bolder Lips Require Extra Work
But if you can't live without a bold lip, opt for a product you know will last well throughout the whole day of smooching on your new spouse and every family member you have. We love long wearing liquid lipsticks that don't fade. Our favorites are from Beauty Bakerie, they don't chip and will stay on through all the champagne.

Highlight All The Extras
Taking an extra minute to highlight your cheekbones is expected at this point. But taking the minute to do your collar bones, brow bone, and even the tops of your shoulders can make a big statement.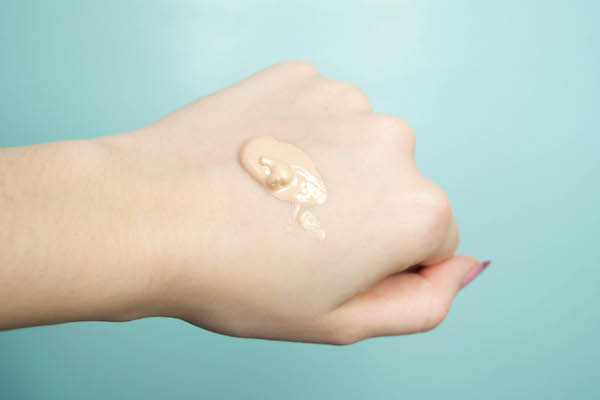 But Be Light Handed with Highlighter
Just don't go overboard with it. "If you add highlight, make sure to be light handed. Too much highlight will make the skin look overly shiny on camera." said Bekteshi. We like to opt for products that can't be over done. Light creamy highlighters like the RMS Living Luminizer or the Milk Makeup Holographic Stick will do the trick.

Build Up Light Layers for Longer Wear Time
Building up layers of makeup works on every aspect of your face. Anderson says "I apply, blot, repeat 2-3 times to build up a solid stain."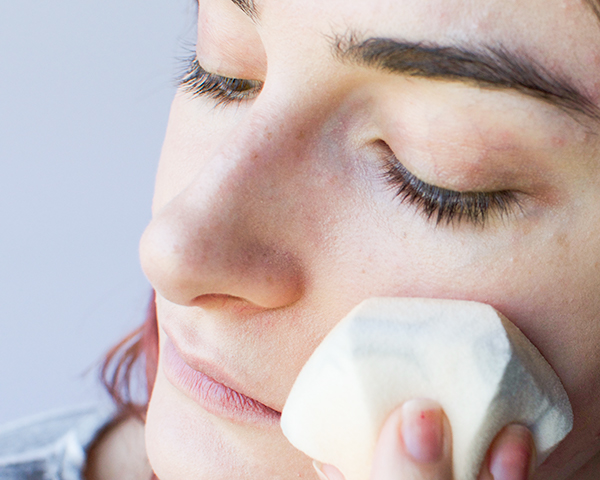 You can do light layers of a liquid foundation, light layers of eyeshadow, blush, bronzer, the works. Make sure you're loaded with the right makeup equipment too, like the best makeup sponges for concealer, foundation, and even contouring.
Waterproof Mascara, No Exceptions
"Make sure to wear waterproof mascara! Even if you aren't the sentimental type, you never know who might activate your waterworks." notes Bekteshi.
We like indestructible mascaras like the Urban Decay Cannonball Ultra Waterproof Mascara or the Benefit They're Real Mascara.
Stop Face Sweat
For brides in warm climates (or nervous sweaters, no biggie!) you can avoid face sweat with this ultimate gem of bridal makeup tips. Facial antiperspirant exists. Bekteshi favors "Mehron's Skin Prep Pro. It's a clear, fragrance-free toner used by performers and actors for stage and camera to help combat sweat.". Game changer.

Craft an Emergency Kit
When your makeup is done and dusted, pack it all with you just in case. Anderson does this with mini samples for her clients. "I buy tiny plastic sample containers in bulk from amazon and put together a little kit of touch up essentials; bit of foundation, bit of lip color (I mix from a palette but if you're applying straight from the bullet or wand you can just add that), q-tips (to fix any accidental smudges and to use as a lip wand in a pinch), makeup wedge." Throw in some petroleum jelly as well, because you never know when you'll need to use these Vaseline beauty hacks on your big day.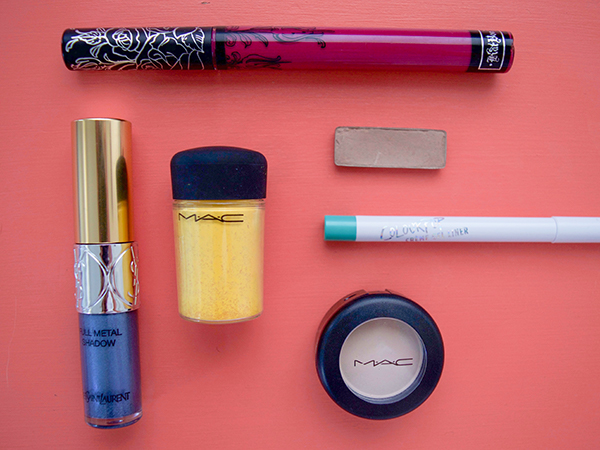 Avoid any and all makeup mishaps.
Have A Buddy
But it's not like you'll carry around your makeup bag all day. Designate a makeup bag buddy to be in charge of your face. If they see lipstick on your teeth, a tottering false eyelash, or your brows fading they can give you the warning and the right product to fix things up.
When In Doubt, Seek Experts (for free!)
If, even after all these DIY bridal makeup tips you're still not feeling confident, seek help from makeup tutorials. Anderson says "I think YouTube is a really good resource for tutorials on how to do bridal makeup. It's also especially helpful if you have a unique eye shape (monolid, hooded lid, etc.) and need tips for how to apply makeup to your eye shape."
Love this article? For more beauty, style, travel, and trending topics check out The Luxury Spot on Facebook. Like us and we'll love you back!