If you're at all like me, you've always wanted to get your beauty advice from a rapper. Who better to school you on the dos and don'ts of lipstick, haircare, and witch hazel than A$AP Rocky – my fave rapper on the scene? He should also be your fave new rapper because he has a song called "Fashion Killa" in which he cites the likes of Balmain, Linda Farrow, Costume National, and Ann Demeulemeester, so needless to say, his references are on point and go way beyond the Gucci/Louis/Fendi basics. Check out some of his equally sagacious beauty advice: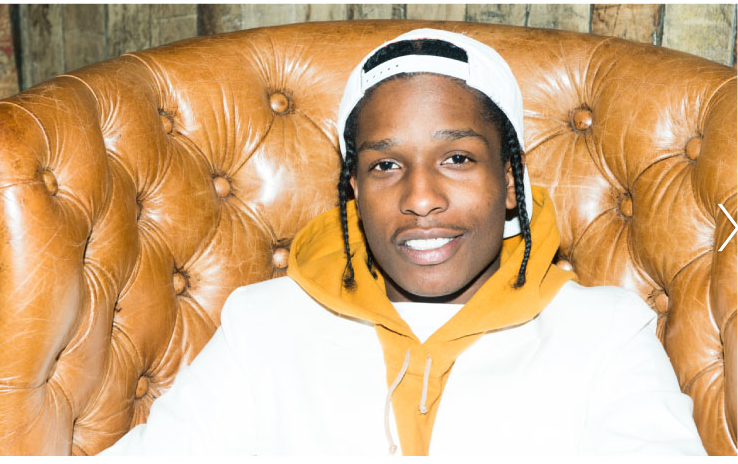 1. "Honestly, I haven't been told my skin is flawless. What I use is something called Witch Hazel to cleanse and exfoliate every day. You've got to exfoliate, you know?"
2. "For my hair, I don't have to wash it as often because it's just like easy. I can just tie it down and just wake up and just grease it and make sure it's still moist and that's it. For black people, dirt actually makes our hair grow. I know you probably don't believe it, but it's true. I wash my hair once a week."
3. "But you girls don't understand how much you mess up your skin. You can't help it, but make-up is the worst thing you can do to your skin. I love girls natural, but I don't mind make-up. There's nothing wrong with it, there's really nothing wrong with it. See, guys like us we just like—well me, I only speak for myself, but guys like me, I'm used to normal. I'm used to real."
4. "But for real, for me, I feel like with the red lipstick thing it all depends on the pair of complexion. I'm just being for real. You have to be fair skinned to get away with that… what do dark skin girls have that you know fair skinned girls can't do… Purple lipstick? Naw, that looks stupid on all girls!"
Image/quotes via The Coveteur.