How many of these split ends remedies have you tried? Be honest!
Nobody likes split ends. They can take any cute style and make it look off because the ends of your hair can stick out at funny angles. Don't be like high school me and just yank the split ends apart, use actual split ends remedies. Split ends are also a major issue for chlorine damaged hair, so if you're a frequent swimmer or vacationer, you'll want to study this.
Many different split ends remedies have started becoming trendy in the last few months, and some are better to do your self than others.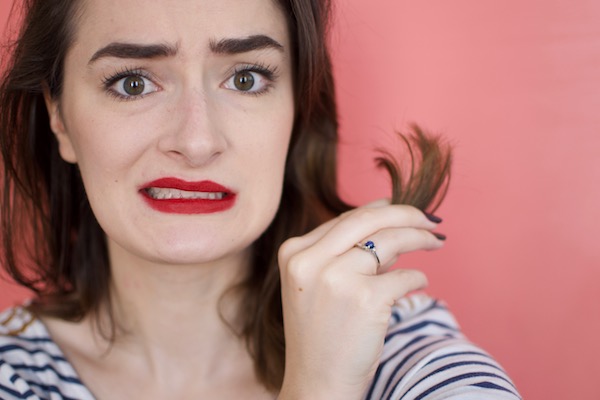 Split end sealing products
For quick fixes that aren't so much split ends remedies as they are split end cover ups, try a split end sealing product or a hair mask. A split end sealing product does pretty much what it sounds like. They bind the splits of the hair back together so it looks healthier than it actually is.
The problem is that your split ends aren't actually taken care of, and it washes out. Basically it's a bandaid that can get you through till you actually have those split ends chopped off.
I'm a big fan of the Nexus New York Pro-Mend Split End Binding Leave-In Cream. It makes your hair feel like it's been freshly cut! Just apply a nickel sized dollop to freshly washed hair, focusing on the ends. Dry and style as usual and your hair will look fresh from the salon bouncy, not like split end straw hair.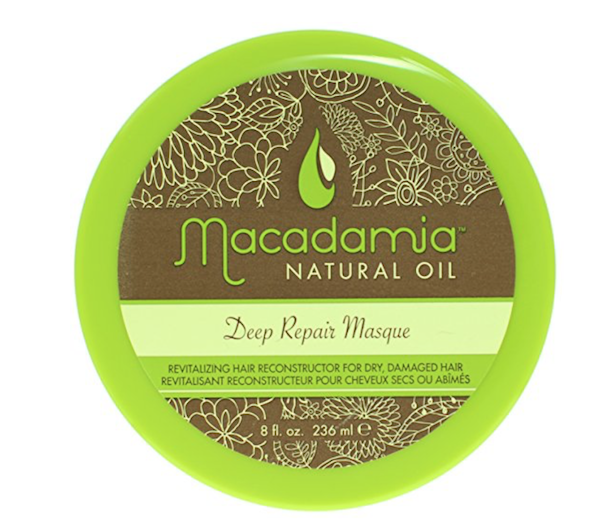 Hair masks
A good mask can do wonders for hair. It can help to prevent stress on the hair that causes the split ends in the first place, but it can't mend your hair back together. A good mask will soften your split ends and add shine so it can also help as a temporary split ends fix until you get the chop.
I'm a fan of the old favorite, Macadamia Oil Deep Repair Mask. I don't do too much heat damage to my hair anymore, but when I did, this stuff was amazing at keeping my stripped hair soft and shiny (file under: things to add to your bucket of hair highlight ideas).
DIY trim
The best split ends remedies involves actually removing the split end. AKA getting a trim. If you are prone to split ends you can try a trim at home but don't just start hacking into your hair with any old pair of scissors.
Instead, separate your hair into two inch sections and twist that section nice and tight. Your split ends will stick out and you can trim them off without doing too much damage to your overall cut. Use hair cutting shears to cut the hair cleanly, instead of old dull scissors that could just rip at the ends of your hair.
I only recommend this method if you have long hair that you're growing out, and can't afford/can't book an appointment with a hairdresser to trim your hair properly. Also, just a little food for thought, hair cutting shears are usually around $15, the same price as a trim at Great Clips.
Split end trimmer
The modern day flowbee, split end trimming tools, have started becoming super trendy. These tools work by cutting off just millimeters of hair, effectively removing the split ends without much change to the length of your hair.
These machines scare the living daylights out of me. I'll admit to home trims when I was a poor collegiate soul. But any machine can malfunction, and for a device who's intended job is to cut hair I'm just not trusting enough. What if it gets stuck right at the root of your hair? Then it's all over.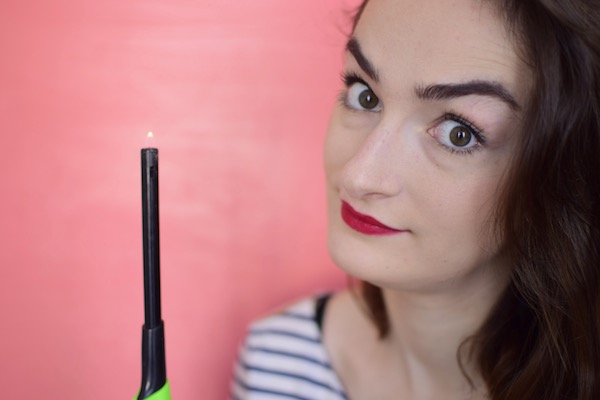 Literally burning split ends off
If you like living on the edge (and the scent of burned hair) try candle cutting! This does effectively the same job as my DIY split end haircut, above. But, instead of trimming ends with scissors, you burn them off.
Please, for the love of everything you hold dear, don't try this one at home. Burning yourself is way too easy of a possibility.
Instead find a local salon that does candle cutting, also known as velaterapia. It's a brazilian technique that requires a lot of control and practice. Your salon will let you know if they offer this as a service, if not, just book a dusting. It's a trim, but the stylist only cuts off the bare minimum from the ends of your hair to clean things up.
Love this article? For more beauty, style, travel, and trending topics check out The Luxury Spot on Facebook. Like us and we'll love you back!