Whether it's for a special occasion like a celebration of love, or just to enjoy with fruit and chocolate, bubbly wines are certainly the way to go. We spoke to Wine.com's Gwendolyn Osborn for the 5 best tips for picking a perfect tingly bubbler: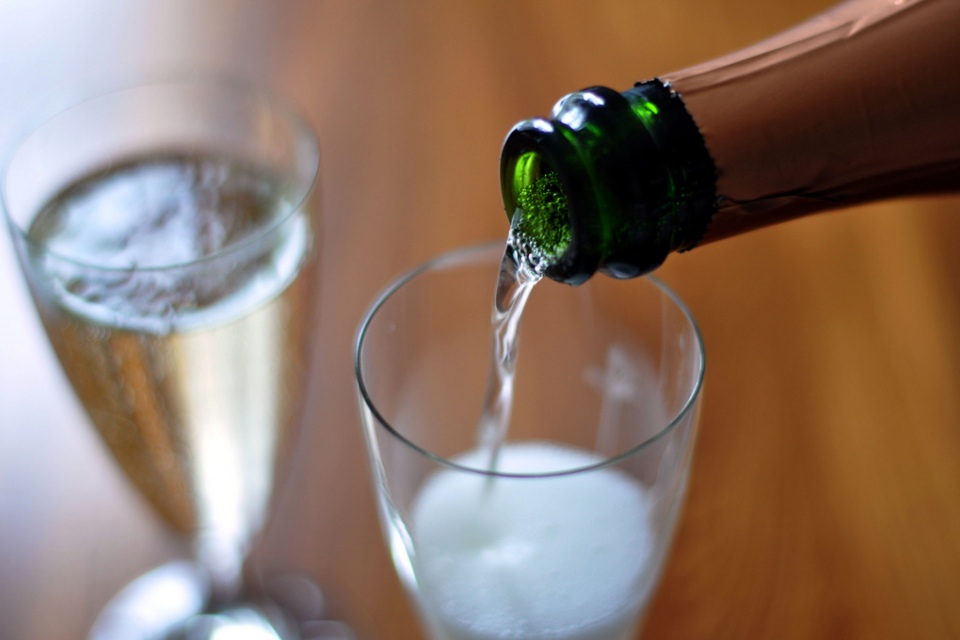 1. Bubbles and food: Most people think sparkling wine is something to drink for a celebration or before a meal, but Champagne and sparkling wine can easily pair with food. In fact, sparkling wine can hold up through an entire meal. But if you're not up to sipping bubbly through your meal, try it with our favorite:  Popcorn! The bubbles of sparkling wine are a perfect match for the subtle, salty flavors of popcorn. If you want to be decadent, sprinkle some truffle salt on your popcorn and open a high-end Champagne.

2. Going for value with something a bit different: You can go to France, but not spend the fortune on Champagne. When you see wines with the term "cremant" on them, such as Cremant d'Alsace or Cremant de Limoux, this refers to sparkling wine from regions in France other than Champagne. They are often delicious values, with unique and excellent flavors. Many of these wines come in under $20. Some wine suggestions:
3. Bubbly for making cocktails: Bellini? Mimosa? Or something a big more complicated? Don't spend big money on something you plan to mix. Prosecco is a perfect wine for those drinks that you want something a bit fruity, while Cava is a great value choice when you want your bubbly a bit more dry.
Wine Suggestions: Segura Viudas Brut Reserva Cava (http://www.wine.com/V6/Segura-Viudas-Brut-Reserva-Cava/wine/4104/detail.aspx)
Zardetto Prosecco Brut (http://www.wine.com/V6/Zardetto-Prosecco-Brut/wine/1233/detail.aspx)
4. Vintage vs. non-vintage: Vintage sparkling wines and Champagne come from a specific year, and quite often can age well. Non-vintage means the sparkling wine is made from a blend of grapes from multiple vintages. NV versions are meant to be consistent year after year, representing a house "style" and the majority should be drunk within a few years of purchase.

5. Buy half-bottles! So many people avoid opening a bottle of bubbly because it's harder to keep fresh than still wine, especially if you don't expect to drink the whole thing in one evening. Many Champagne and sparkling wines are offered in half-bottle sizes, so it's a great way to stock up on bubbly you love and drink what you want, without worrying about throwing any away!