Yep, the holiday season in FULL swing. You're popping in and out of stores to find the perfect holiday gifts, working to meet end-of-year goals, and pretending to sleep all to the tune of Bing Crosby.  With holiday parties, gift shopping, work, and family time all mashed up in between, you'll be ready for anything with these tools, services & zen-like dranks on hand for the hustle & bustle. Turn Ba-Hum-Bug into B-E-A-UTIFUL!
image via sandtonista.co.za
1.) How to fake a 'healthy glow': Napoleon Perdis Bronze Bombshell bronzer & body lotion duo $39 [shop]
I mean, come on. Are any of us all glowy & bronzed & rested during the holidays? I know I'm not. I could surely double for an extra in Twilight with the lack of pigment I've got going on at the moment.  A quick sweep of bronzer on the forehead, cheeks & nose, chin and chest will give you a healthy, believable glow for a picture-perfect end to 2010.
2.) How to fake 'just applied' makeup: Smashbox Wish For the Perfect Primers Kit $39 [shop]
If you think you'll have time to go from one party to another, after work, before dinner, between meetings, in the car, on the subway while catching up with your second cousin to re-apply and touch up your makeup,  chances are, you're wrong. The holiday lifestyle is as fast and furious as Lindsay Lohan's stints in rehab. Keep a FRESH and fierce look all day long, with the ability to mix & match these top-notch primers to prep and set your makeup for all day wear.
3.) How to fake a 'sober night before': RelaxZen Day Shot $2.99 [shop]

You've partied all night, barely escaping your office holiday party without the break-room lampshade on your head, and you have an 8am client meeting. Woopsies… time to sober up and get on the real-world train! RelaxZen's all-natural, herbal formula will kick-start your tired, seemingly unproductive day with its DAY formula (keep it right in your desk, for damage control.) to promote productivity, focus and alertness while reducing fatigue, balancing mood and ensuring that you won't get that jittery feeling that comes about with those 'other' shots.
4.) How to fake a 'perfect coif': Cricket's Friction Free Mini-Flat Iron $39.99 [shop]
Not only have I been carting this around in my purse to fix my hat-head prone head from kinks & curls, but this mini-piece of hair-taming heaven is perfect to keep in your desk for pre-party touchups, without being that girl totally setting up beauty-shop in the communal office bathroom. But don't let the size fool you, measuring in at the size of a pen this wee little friction-free 6″ plated tool packs a seriously smooth punch.
5.) How to fake 'all-day naturally flirt-tastic lashes': LashDip Semi-Permanent Lash Coating pricing varies [spa locations]
Ideal for everyday, every activity wear, two of the country's most seasoned professional lash-gurus bring you the ultimate in lash perfection.  LashDip
brings lashes, in any state, to a whole new level of darker than dark, flirty, sexy, curly, voluminous lashes that won't smudge, flake or fade halfway through the day.  After two extensive years of professional testing, this stuff will produce a curl, color and overall look that is super natural — for THE perfect solution for those chronic raccoon eye sufferers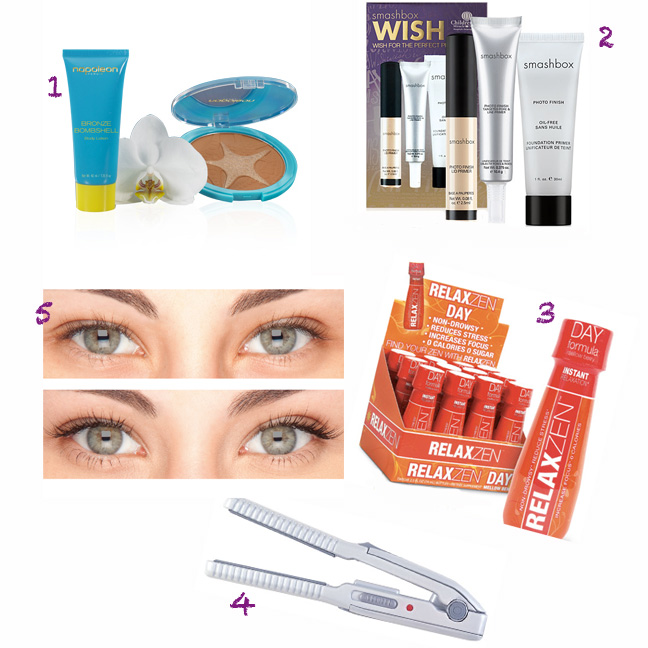 Disclosure: All products were provided for review. No monetary compensation was received for this review. All opinions belong to the author.