I'd rather wear all of Amanda Bynes' wigs everyday than spend a ton of time blow drying my hair in the middle of summer. No one should have to pull an Amanda to avoid spending your valuable time under the annoying heat of a blow dryer. There are so many other ways to use your precious time, like doing a Pinterest beauty tutorial or looking at pictures of shaved alpacas, so scroll down for 5 tips on how to decrease your blow dry time.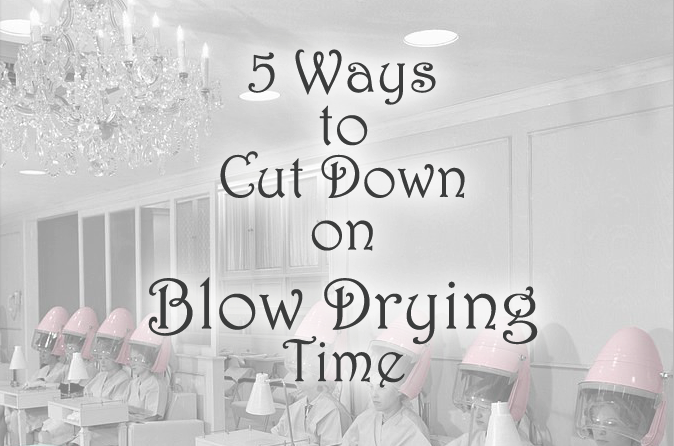 1. Take it easy on the products. Heat protectant sprays, shine cream, styling serum and leave-in treatments may be fab for your locks, but they can tack minutes onto dry time. Ain't nobody got time for that. Go au naturale when you're in a hurry.
2. Wash your hair with It Factor shampoo and conditioner. It speeds up the natural process of evaporation in your hair. When you wash your hair with It Factor, water is turned to vapor more quickly, which significantly reduces dry time! How magical is that?

3. Use an ionic blow dryer. They release negative ions to break down water molecules faster. Not only do ionic dryers provide faster results, but they yield silkier, smoother tresses than your average non-ionic variety.
4. Be picky about your towels. Not all towels are created equal when it comes to stellar drying ability. Make sure yours are extra absorbent. A little preliminary towel-drying will save you some blow dry time, and it's a much cooler alternative for your summer beauty rituals.
5. Or you could just do what Britney did in '07.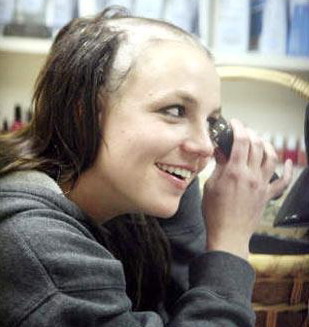 Image [via]