5 easy, DIY ideas for shaving just a few pounds off your appearance today.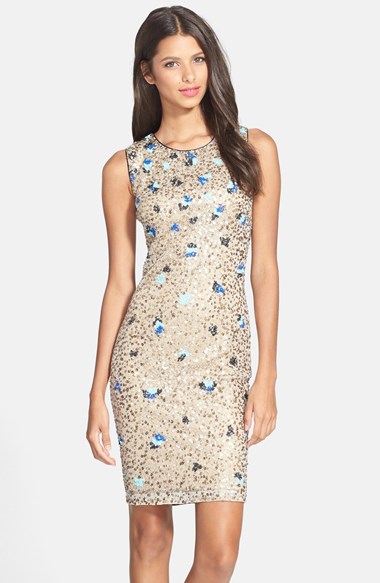 While losing five pounds in a single day is unsafe and unnatural, there's no reason you can't give the outside world the appearance of a five pound weight loss immediately. If you're feeling bloated, ate too much Nutella Pumpkin Bread this week, or just want to look a little svelte in your dress, try these tips:
1. Go for a run. Running instantly forces your body into tighten-and-recover mode, allowing your abdominal muscles to be temporarily pulled in for a thinner-waisted appearance that usually lasts at least a few hours. The side benefit is that running will kickstart the path to ACTUAL weight loss. Slip on some sneaks like these by Brooks Running and give it a whirl.
2. Stop wearing baggy things. While wearing boho-chic may be super comfy, it is literally doing nothing positive for the appearance of you as a thin human. And if that's the look you're going for, find clothes that are well-tailored (not tight) for your body. If you're not sure where to start, consider cinching the waist of your existing wardrobe with a medium-thickness belt (1-2″ wide). If the belt is any wider you'll be screaming out "hey 2007! I miss you so much!" The belt should be wrapped around the area just below your rib cage, not your hips.
READ MORE: Would you be offended by the Fat Shaming in this city?
3. Contour your face. A little face contouring goes a long way, and all you need is a decent angled blush brush and either a powder 1-2 shades deeper than your skintone, or a little non-shimmer bronzer. Use this as a guide (via). Contouring gives people the "wow, look at her cheekbones!" feeling, and the perception that you are one skinny little thing.
4. Wear a pointed heel. Go for pointy rather than round or square tips when you choose your shoes. The pointy toes elongate the leg and give the appearance of a sleek, thin body profile.
READ MORE: The Truth About Target's Designer Collaborations
5. Poop it off. Did you know the female body can store up to TEN POUNDS of poop at any given time? While a trip to the bathroom doesn't result in any real fat loss, there's a good chance your body is storing excess waste that is giving you a bloated, fuller-looking belly. Forcing bathroom trips more than occasionally is a bad idea, but for the occasional over bloat, it's worth a try. Try gentle exercise and a little caffeine to get things going, or, a tea made just for helping you "let it all go."  There's a company called Your Tea that makes easy to make and drink teas that go to work pretty fast– brew some hot water, soak the tea bag for 3-5 minutes, and a few hours later you'll be good to go thanks to the caffeine and senna leaf (a natural leaf that encourages bowel movements). Available here.
Dress pictured above [ via ]