When $53 million in jewelry is stolen from the Carlton Hotel in Cannes, France, the first thing you think is "this must be a movie, right?" It's not a movie, though- it's the reality for the posh hotel in the South of France that has attracted celebrities, royals, and big time business for seemingly forever.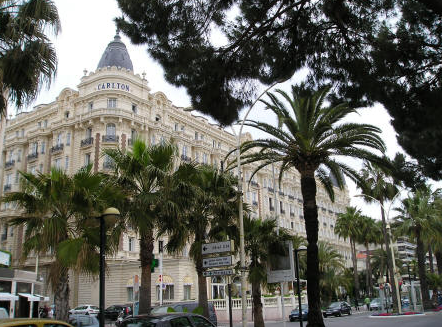 An armed man has stolen jewels worth about 40m euros ($53m; £34m) in the French Riviera resort of Cannes, officials say. They say the hold-up took place on Sunday morning at a jewellery exhibition at the Carlton Hotel.
The hotel is located on the Croisette promenade – one of the most prestigious locations in the town. The theft is the largest in a series of high-profile robberies in Cannes, which is famous for its annual film festival.
The Carlton Hotel is where Alfred Hitchcock filmed To Catch A Thief – his 1955 film about a jewel thief operating in the French Riviera.
During the latest theft, an exhibition of diamonds by the jeweller Leviev was being held in the lobby of the hotel. Local media said the robber made off with the jewels in a briefcase. It is not yet known who the owner was. If the value of the jewels is confirmed, it would reportedly be the second-largest heist in France. A Cannes police spokesman said: "A full and urgent operation is under way to catch the culprit and recover these jewels. Thieves see Cannes as rich pickings."
via BBC