Earlier this week, I woke up from a good night's sleep. And I was not happy. I'm not sure if it was the drop in temperature or being out two nights in a row, but I realized I could not walk out the door the way I looked.  It looked like I hadn't slept in days!  No good.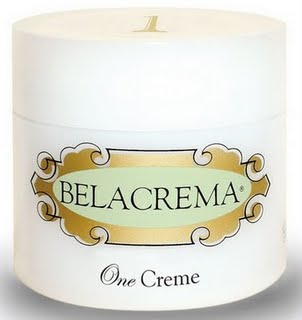 I was heading to the gym and was not about to pile on makeup. My friends have been raving about Belacrema skin care's crème and mask both called ONE.  I told them I would give the stuff a try as soon as I had a chance.  And by the looks of my face… I decided that this was the time.
I had no time for a mask, but slathered on the crème and said a quick little prayer.  Thankfully the crème–possibly coupled with prayer–helped instantly!
I looked awake and refreshed and my skin felt better too.  Having this crème on hand was a huge day-saver.
Disclosure: All products were provided for review. No monetary compensation was received for this review. All opinions belong to the author.