This Putin scented candle from Etsy smells like a Russian Dictator.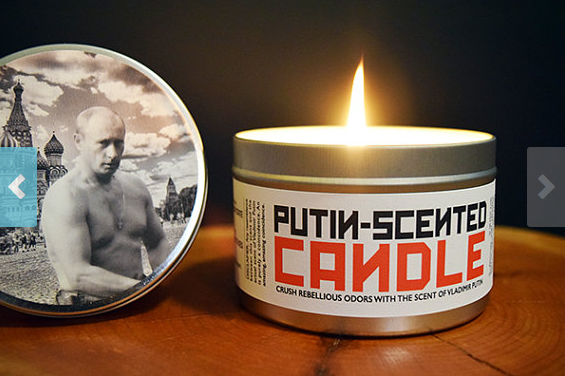 I don't know about you, but I have always wanted my home to smell like a fascist Russian dictator *eye roll*.
We write about Russia a lot on The Luxury Spot, mostly because a lot of crazy things happen there, from insane wedding ceremonies involving slutty dresses and M-16s, to trans people no longer being able to obtain a driver's license. I have always wondered what such a place would smell like, but thanks to this candle from Etsy, I no longer have to.
The website states:
"The Putin-Scented Candle combines notes of pine, earth, and smoke billowing from the cities of your enemies. It is a manly fragrance, designed to evoke the essence of Vladimir Putin and eliminate the smell of political dissidents from your home."
The 16 oz handmade soy candle is supposed to 'crush rebellious odors', so I can only imagine what it actually smells like. God knows that gay men like me are full of rebellious odors that Putin is just dying to crush, so I'm glad this candle can make it's way into my living room to help the gentle, glowing light of fascism make its way to America. If I had to guess about the scent of Vladimir Putin though, I would say he probably has notes of world domination, with hints of delusions of grandeur, homophobia, and greasy sardines.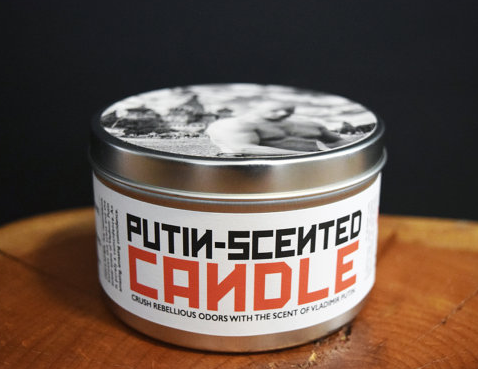 [
via
]