An ,abandoned fort in Florida's Key West is the largest masonry structure in the Western Hemisphere, and may possible be haunted.
Today I get the rare opportunity to write about a place I've actually been to– the abandoned fort in Florida that's a marvel to locals like me and adventurous tourists from around the world.
Dry Tortugas National Park is about 70 miles west of Key West. If you like gorgeous beaches, amazing weather, trashy people, and abandoned forts, keep reading. Dry Tortugas is home to Fort Jefferson, an abandoned fort that was built in the 19th Century, but never completed. I visited the seemingly-magical fort once in college, and let's just say that I definitely took advantage of all the dark rooms and dungeon-like alcoves. If making out in abandoned forts isn't your thing though (and if it's not, that's weird), you can also engage in snorkeling, bird watching, kayaking, saltwater fishing, and camping. Local legend also has it that it's haunted AF, given that the pre-Civil War era workforce was made up of cheap labor, prisoners, and slaves. How's that for a bunch of angry, disenchanted souls?
According to Ghostly World:
Throughout the course of the Civil War, Fort Jefferson remained in federal control. Population of the fort declined to 1,013 (486 soldiers/civilians and 527 prisoners) with the end of the war in 1865. Most of the prisoners had been deserters or robbers rather than POWs.
In July, 1865, four special civilian prisoners arrived at the fort: Dr. Samuel Mudd, Edmund Spangler, Samuel Arnold, and Michael O'Laughlen, all of which were convicted for conspiracy in the assassination of President Abraham Lincoln.
A yellow fever epidemic spread throughout the fort in 1867, which provided Dr. Mudd with praise as he assisted in helping the sick. However, the fever was not without its losses: many prisoners were claimed by it, including O'Laughlen. Mudd was eventually pardoned and released by President Andrew Johnson.
READ MORE: These Mind Blowing Beach Paintings Were Made With a Rake!
No matter what you do when you arrive, you owe it to yourself to go down there and swim in the crystalline waters; there is no greater cure for a miserable winter.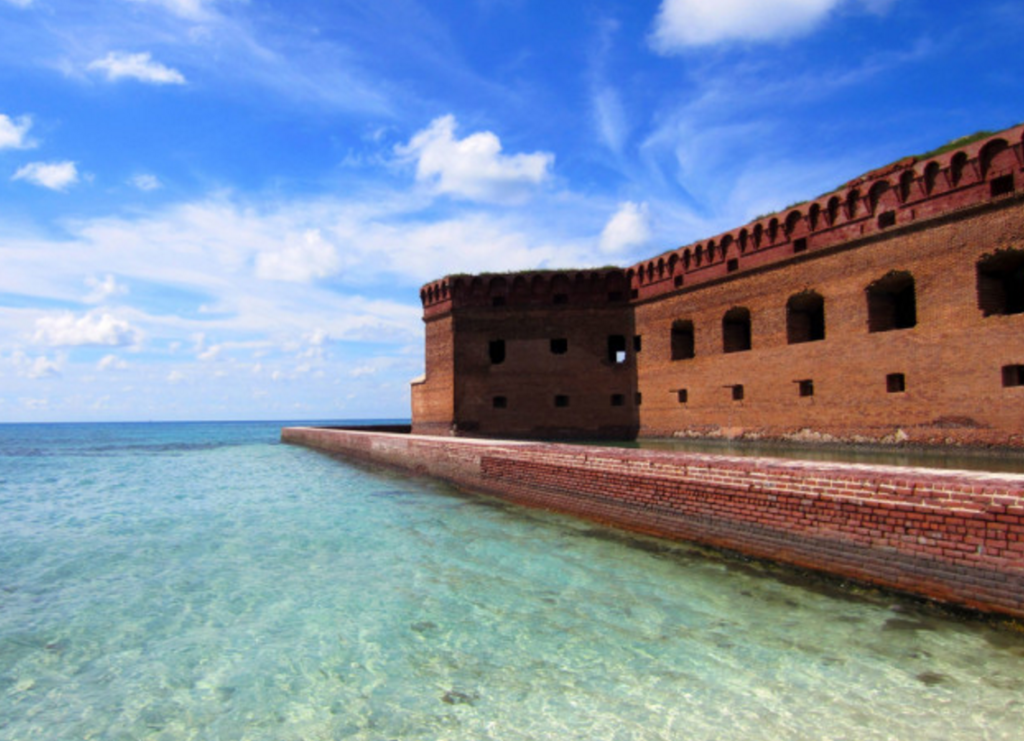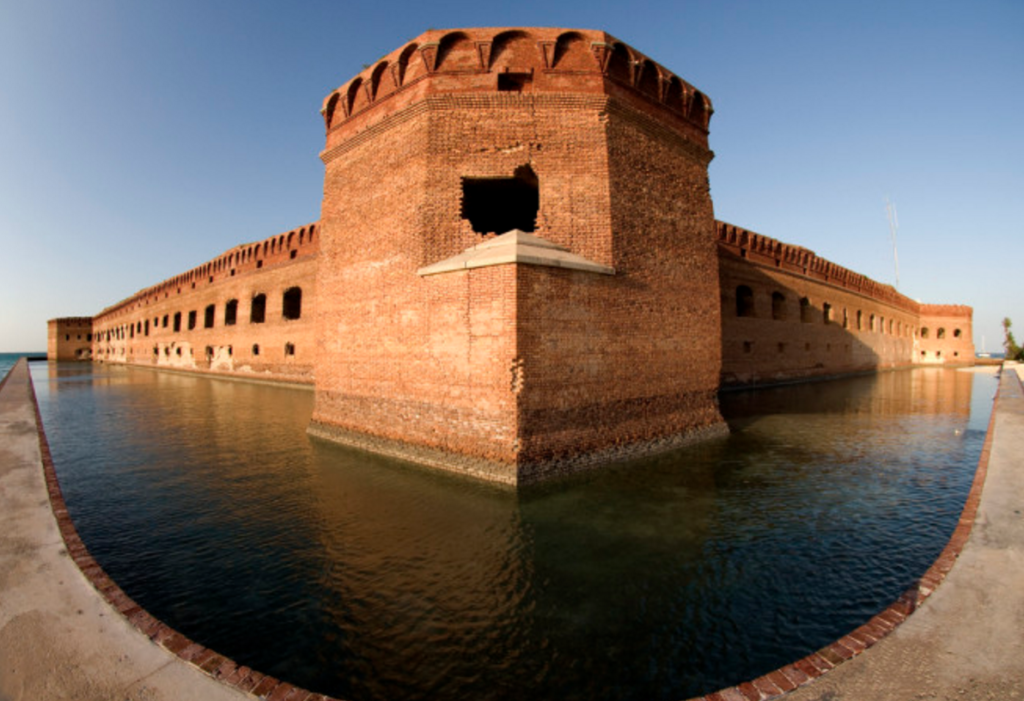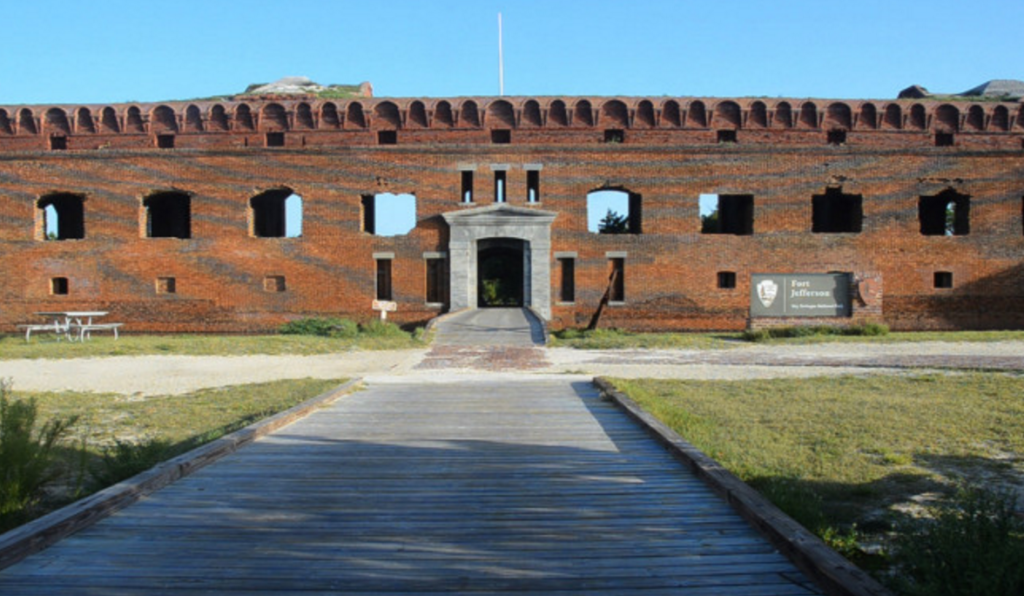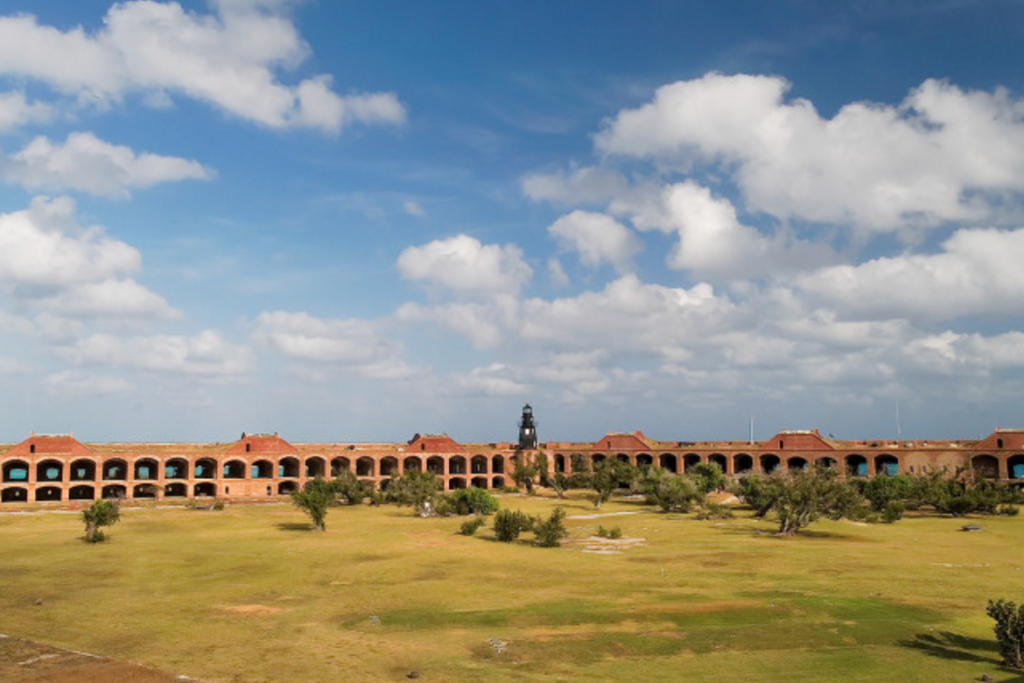 [
via
]