I would never be caught dead wearing anything Burberry, nor have I ever liked anything Burberry.  I'm very much a preppy girl but the thought of wearing a tan trench coat lined with black, white and red plaid sickens me.  Could it be that I have discovered something Burberry that I actually like?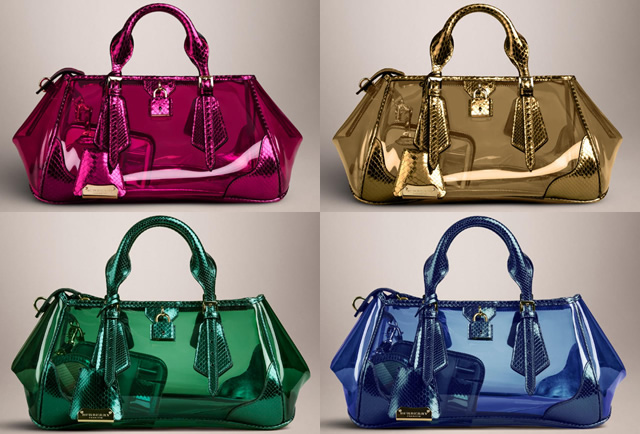 [
via
]
This iconic "Blaze Bag" by Burberry was released with the Spring 2013 Prorsum collection that debuted at Fashion Week.  I must say that it's extremely refreshing to see Burberry launch a line that doesn't incorporate plaid into the designs.  I think of this bag as more of an art piece; I would never wear it, but I would love to own it and showcase it.  The see-through colored vinyl and python lined trim makes the bag a one-of-a-kind, but I have to admit that it does have an awkward shape.  I have a hard time envisioning someone actually carrying it, which is part of the reason why I see it better as a collector's item.
So, just to come to a consensus on this bag- I love it, I think it's awesome and unique, but I would never, ever wear it.  So I guess I'm still searching for that Burberry treasure that I can own AND wear every day.