I am not a science person. I failed both biology AND chemistry in high school, and haven't dabbled in anything remotely scientific since. When I was informed that a bacteria could actually help your health, I had to do some research.
Vidazorb is a probiotic supplement designed for today's busy lifestyle. Probiotic bacteria is essential for digestion and it facilitates a better absorption of nutrients, vitamins and minerals. With Vidazorb, there is something for everyone!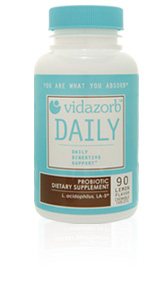 Vidazorb Daily provides nutritional support for a healthy immune and digestive system. These probiotic bacteria are essential in maintaining overall health. They also have a yummy lemon flavor!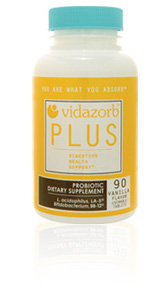 Vidazorb Plus is designed for those with a more serious digestive problem. It contains L. acidophilus and Bifidobacterium, which work together to combat those upset stomach blues and improve digestive function. This one is vanilla flavored!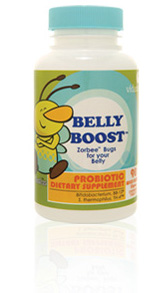 Vidazorb Belly Boost is specially made for kids! The bacteria in this formula is specially made for little ones, and focuses on the digestive system of a child. Plus, it has a berry flavor that kids will love!
Order Any Vidazorb Product by April 30th and Receive 25% Off with Coupon Code: C425!