Finding a healthy snack is almost as hard as finding a cute pair of sneakers. Thankfully, I found this awesome one for you! I would also recommend you try this roasted delicate squash salad. Image and recipe via Green Kitchen Stories.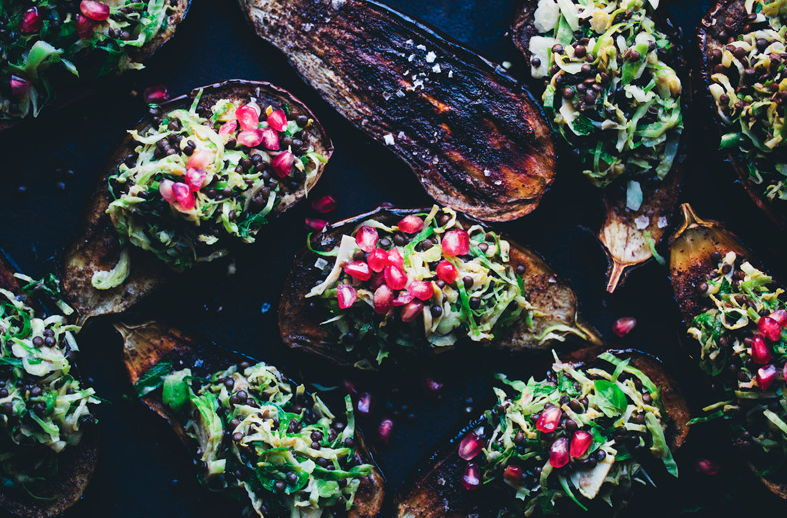 Ingredients: 
6 (small to medium size) aubergines/eggplants
2 tbsp cold pressed olive oil, ghee or coconut oil
1 tsp ground sumac or smoked paprika
1 tsp coarse sea salt
1 cup / 250 ml beluga lentils or other lentils of your preference
1/2 tsp sea salt
400 g / 14 oz (about 2 small handfuls) raw brussels sprouts
5 sprigs fresh flat-leaf parsley
1 lemon
4 tbsp cold-pressed olive oil
2 tbsp honey, prefereble unpasteurized (or maple syrup, if you are vegan)
1 pomegranate, seeded
For instructions, click here.