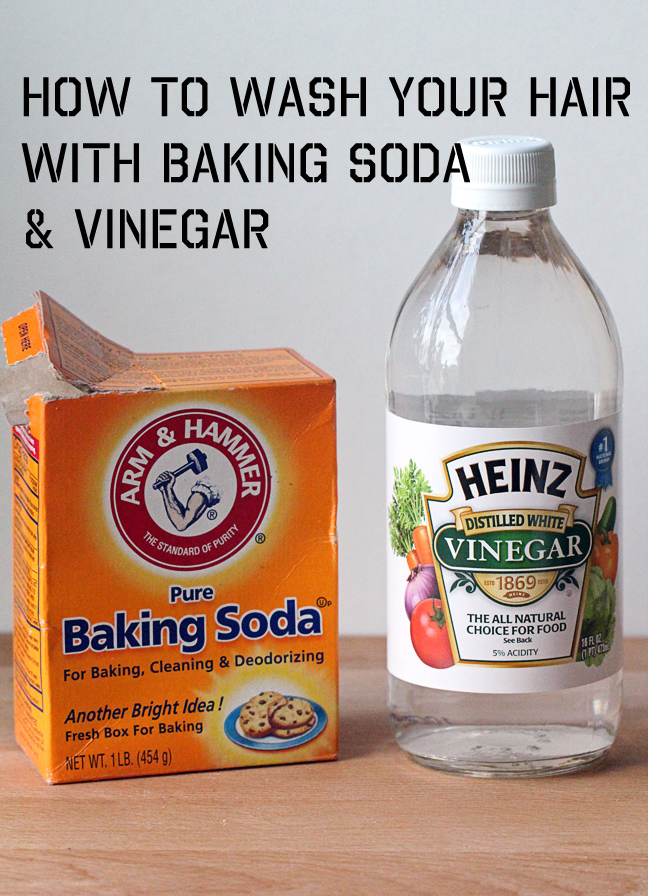 I've never been the kind of girl that uses tons of products on her hair or has a 2 hour morning routine. Many people are surprise to find out that, before baking soda, I used to use 2-1 shampoo and conditioner (I live in a dorm and share a bathroom, I much rather carry one bottle than two to the bathroom every morning) to wash my hair. It works fine, don't judge me! But it was my boyfriend (I know) who informed me about the wonders of baking soda. At first, I was very hesitant. I mean, baking soda is for baking, right? After some weeks of him nagging me about it, I tried it. AND IT WAS GLORIOUS. My hair never looked cleaner and it had no frizz after it dried. It was so perfect that I continued using it instead of shampoo. Now, I noticed that the more I used it, the less it worked. I only wash my hair once a week, so I decided to only use it once a week and my 2-1 shampoo/conditioner the other times. I've been doing that for a while now and it works great.
 What you need:
1. Arm & Hammer baking soda
2. White vinegar
Instructions:
1. Combine 2 tablespoons of baking soda with 1/2 cup of water.
2. (Hair can be wet or dry) Apply to scalp and massage for about a minute. Make sure you really get your scalp, don't focus on the ends of your hair as much.
3. Rise with warm water.
4. Combine  2 tablespoons of white vinegar with 1 cup of water.
5. Apply mixture to hair evenly for a few seconds. Don't rub.
6. Rise with cold water.
7. Dry hair and style as desired.
* Vinegar can leave a certain smell on your hair sometimes. I noticed that if I blow-dry my hair, the smell will go away or if I want to let my hair air dry, I just add shine oil and it will help with the smell.
Recipe/image source: In Sonnet's Kitchen