We've been kind of Nutella obsessed lately, and we are not ashamed of it. Therefore, these popsicles are perfect. I mean, Nutella + Bananas + Pistachios =  Heaven in a popsicle. Also, try these equally delicious cappuccino pops. Image and recipe via Smitten Kitchen.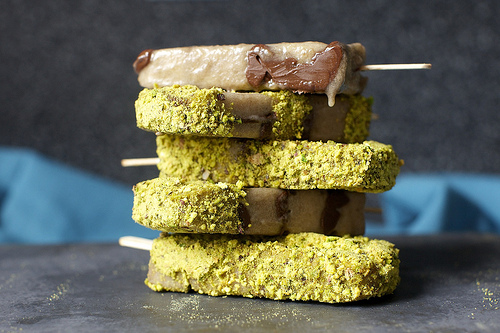 Ingredients: 
1/3 cup shelled roasted salted pistachios
4 large bananas, ripe but not mushy
A scant 1/2 cup Nutella or another chocolate-hazelnut (gianduja) spread
Flavorings, if desired
For instructions click here.