Beauty news du jour: it's all affordable beauty. Usually we highlight just the best of the best in all categories, but in the spirit of saving up some pre-holiday cash, we're reporting on the best of the under $10 category today. Enjoy!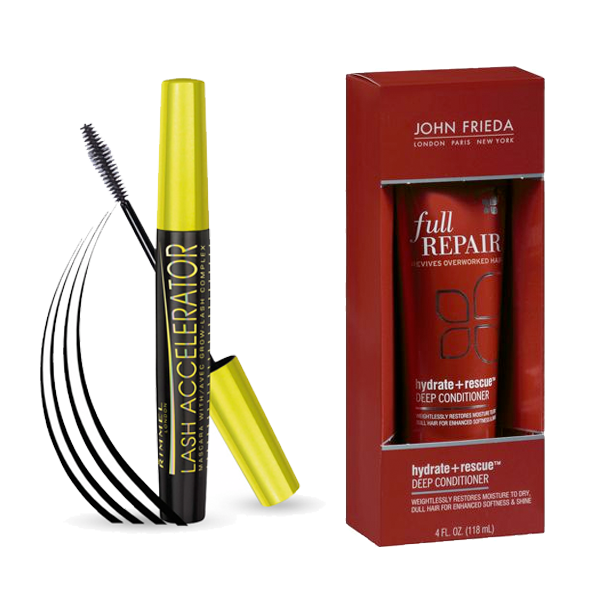 1. Rimmel London's New Lash Accelerator Mascara. Upon first use, this non-clumpy drugstore mascara goes on smooth and noticeably elongates each and every lash, but the real benefit is their claim to actually help promote longer, stronger lash growth. After 30 days of use you'll see up to 117% visibly longer lashes. And it's cheap, around $8. Check it out here.
2. John Frieda Full Repair Deep Conditioner. It's rich but rinses clean, hydrating and protecting, and perfect for color-treated locks in serious need of moisture. At around $9 at drugstores and Walmart, you can't go wrong keeping this in your gym locker. Available here.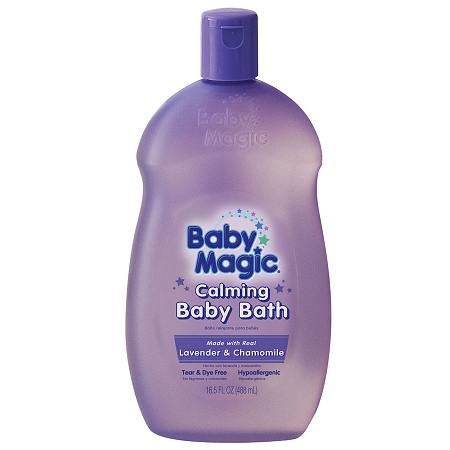 3. A little sleepytime magic is the best. At under $5 a bottle, Baby Magic feels like magic to grown-ups too. With a scent similar to L'Occitane's lavender line, you'll get a soothing bubble bath or shower gel experience that'll lull you to sleep (we recommend adding a cup of herbal tea, post-bath) and keep your wallet totally in tact. In the event you get a little splashy in the tub because you've brought a glass of champagne, don't worry, it's tear-free. Available at Walgreens.