Narrowing down our beauty cabinets to the products that really work isn't easy- it's become a harrowing task to sort through the endless array of products that do what they claim to do. I mean, sure, a lot of them work a little. A cream that promises peeling back the years might just gently exfoliate, or a lash conditioner that does just that- condition lashes- but doesn't actually grow them. So what's a girl to do? Here's my list of 6 tried and true products you won't regret: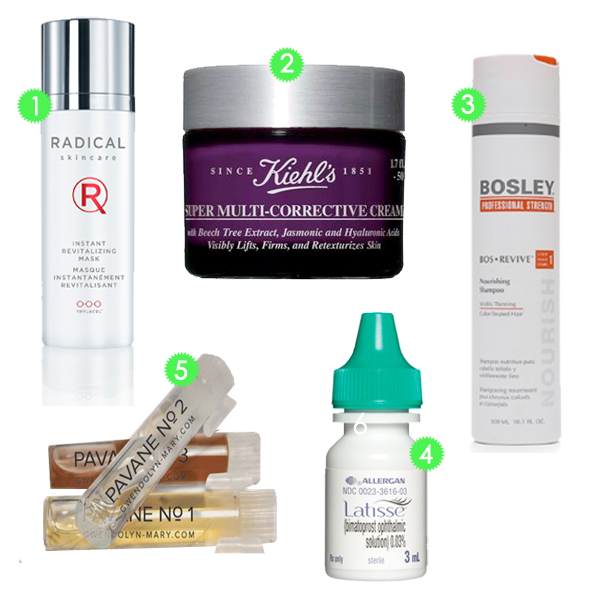 1. Hands down, my favorite new mask. Stay tuned, because I'll be posting a youtube video later that shows you exactly how this new mask by Radical Skincare really works. It pumps out like a serum, turns to a nearly-cream formula, and then within moments starts bubbling directly on the areas of your face that need the most nourishment. For me, growing up in Florida left me with minor sun damage across the bridge of my nose and cheeks. You'll see when I post the video that the mask oxygenates these areas FIRST and most intensely, and skin is left glowing and radiant immediately after. Radical Skincare Instant Revitalizing Mask, available here.
2. Kiehl's protects me, and I like that. Their Super Multi-Corrective cream is thick but not greasy, smooth, and keeps moisture locked in. I noticed dramatically softer, more supple skin after just 2 days of using it, and I've been hooked since. It wears well under makeup, after intense serums or masks, and is perfect for cold weather. Available here.
3. Thin hair, don't care. Just kidding, thinning hair is a real problem amongst women of all ages. I was surprised to learn recently that from the time puberty ends, thick hair is on the decline. I had some loyal readers test out Bosley's line, and although the shampoos and conditioners don't actually grow MORE hair, they substantially beef up the appearance of what you already have. That's great news for anyone with a fine mane. Available .
4. Big, bold lashes. Big, bold everything around the eyes is totally in, but great lashes have the ability to set you free from tons of makeup and effort. Ditch the lash serums that promise "63% more conditioning with every stroke" because the only product that's too-legit-to-quit is Latisse. It's a prescription product (you can ask your derm for it) that really grows substantially thicker, longer, and darker lashes. If I wasn't pregnant right now, I'd hop on the Latisse train in a second (totally counting down the days till I can).
5. Perfume. Everyone has their favorite, but when it comes to multifunctional products, how much can you really say yours does? These Gwendolyn-Mary scents are formulated with the exact intention of specific music pairings. You've been pairing your wine and cheese appropriately for years, but why didn't you ever think to combine the senses of smell and sound? It's genius. The candles, too, are divine and can totally set the mood for a perfect evening with company. Available here.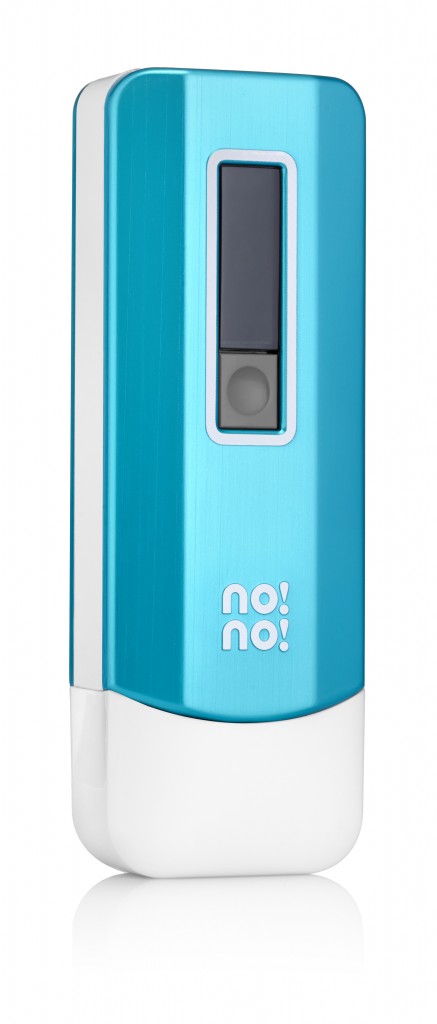 6. No!No! Pro. I think by now we've all seen the commercials for the tiny little contraption that claims to remove hair, but I was pleasantly surprised to find that it does, indeed, remove hair. The interior mechanism gently heats the hair down to the base to destroy the outer layer, and head towards the root. Now, this isn't a permanent hair removal system, but if you've been laser-addicted like myself and just want something to get you through those in-between months, this is perfect. And it's great for travel. It's also perfect for gals with dark skin or light hair who typically haven't been able to get laser treatments because they miss the "snow white skin and dark hair" mark (which is like 60 percent of the population, right?). Don't worry- the heat the No!No! emits won't bother you at all. There's no pain, no downtime, no wild redness like a wax, and it comes with 2 head attachments so you can dictate which body parts you use it on. I particularly like that the hair is instantly crisped off, and the slight smell of burnt hair in the air gives me that "oh hey, that really worked" feeling… every time. It's portable, easily stashed, and over time decreases the need to use this (or shaving). Available here.