Unless you've been living under a rock this year, you've heard about the craze sweeping the hair-care nation. Beauty insiders are switching their sudsy ways – going 2-5 days between hair washing sessions, all while strictly washing with a certain breed of shampoo absent of salts & hair-stripping chemicals called sulfates. We got the dirt from two of Manhattan's hottest salon owners Nadine Ramos of Lasio Studios, and Pepper Pastor of Pepper Pastor Salon to debunk fact from frizzy fiction, where learn the pros and cons of those shampoos we're familiar with. Sulfates are much more dangerous than you may think.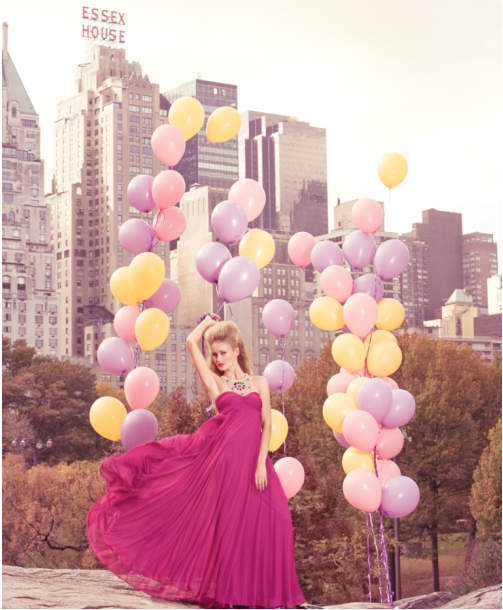 image via
Pepper Pastor
Sulfates, one of the top ingredients in many shampoo products on the market, are essentially salts that create that familiar soapy lather. Once you start scrub-a-dubbin' the oils and residue from hair products are emulsified & washed away. But, if you love that clean as a whistle feeling that sulfates produce, on the daily, you actually may be doing your hair, and your body, more harm than good. Stripping the hair of essential oils, natural moisturizers & pigment ultimately dries hair, driving the shaft to break and split – all resulting from that clean shampoo finish. "It is super hard to give up because we are in love with that bouncy, squeaky clean feeling." Pastor explains, "but I would say to splurge on these products only  when your hair is feeling super grimy and needs a thorough cleaning..or if you are an avid swimmer. You will need to stick with a weekly deep cleaning shampoo to remove chlorine build up."
Ramos has been heeding the yuck-tastic dangers of sulfates for years, having began her own line of keratin infused, sulfate-free products (that I happen to adore), "Sulfates dry the scalp (hello– dandruff!), and they can even cause hair loss. It's not worth it, especially when there are so many great alternatives. "And to scare us away from a sudsy doom even further, Pastor hits the sulfate risk straight to the point, "Researchers have found that not only does our body absorb this chemical but it can breakdown our skin cells, causing dryness and irritation. More troublesome is when SLS is absorbed into the skin, it mimics hormones that can effect mood, hormone production, and has known links to cancer."
So what should we stay away from? While it's hard to figure out what's what on the back of most drugstore brands, there are a few ingredients that Ramos suggests we steer clear of. "You'll want to avoid SLS (sodium lauryl sulfate), SLES (sodium laureth sulfate) and ALS (ammonium laureth sulfate); as well as Sodium Chloride." Below, find our tried & tested picks for a safe and sulfate-free set of strands at any price range.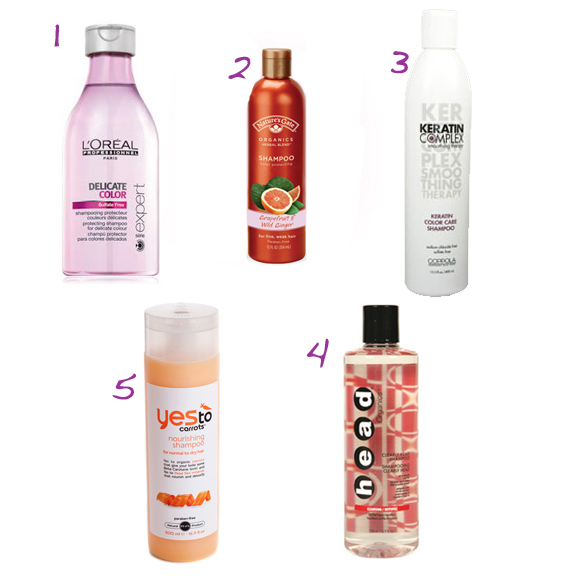 1.) L'Oreal Delicate Color Expert $18.95 [shop];Â  2.) Nature's Gate Grapefruit & Wild Ginger Color Protecting Shampoo $7.99 [shop]; 3.) Keratin Complex Color Care Shampoo $21.00 [shop]; 4.) Head Organics Clearly Head Shampoo [find a salon]; 5.) Yes to Carrots Nourishing Shampoo $8.99 [shop]
Disclosure: All products were provided for review. No monetary compensation was received for this review. All opinions belong to the author.