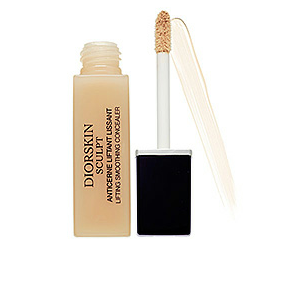 I can live without a lot of makeup products (I'm still not sure how foundation works) but a good concealer is something I could never walk out of the house without. My pale naked skin shows every hangover and pimple scar I've ever had. These 3 concealers are my go-to's to tone down the redness, cover my chin breakouts and even my skin tone.
Dior's DiorSkin Sculpt Lifting Smoothing Concealer ($35) has been in my make up bag for as long as I can remember. It's light, offers amazing coverage and when I smear it on my lids, acts as a fantastic primer. My skin is not only pale, it's also sensitive and prone to breakouts (I know, I'm sooo blessed), DiorSkin helps cover any blemishes and doesn't cause more. It's a classic.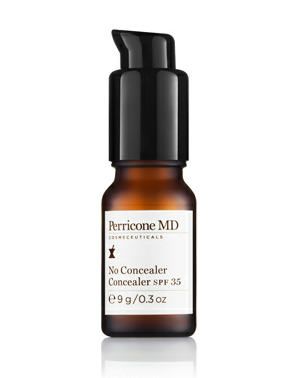 This baby is new and you'll fall in love with it as fast as I did. Perricone MD No Concealer Concealer ($45) is absolutely weightless. I was a little perplexed when I was sent a sample because I was never asked what my skin tone was. As I dabbed the concealer on, I realized it was blending perfectly into my skin. After spending a weekend soaking up the sun in Fire Island, the concealer adapted to my darker tone. Remember, a little goes a long way with this one. You aren't going to need much to get the results you want.

This new concealer won't be out until August, but you're going to want to bookmark this page so you remember, because this concealer has got some major coverage you're going to love. Veil Light Infused Cosmetics will release their Illuminating Complexion For Face and Eyes. The concealer comes in many different shades and undertones, to cover your blemishes and dark spots perfectly and illuminating your skin in the process. So far, I love using it under my eyes to make me look awake in the morning when I'm clearly not.