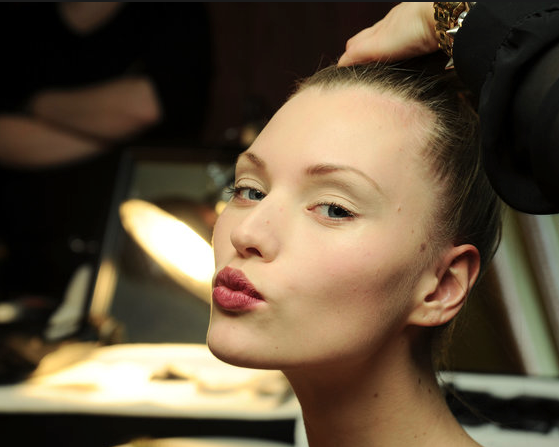 Bryce Gruber our beloved and talented editor in chief of this whole thing has shared some of her New York Fashion Week beauty essentials.
Cover image via NY Times.
First off, the most essetnial item is the Elizabeth Grant Glamour Lip in red. Nothing is chicer than a pale cold face, an all black outfit with red lips.
$20 available for purchase here.
She also can't do with out his clarifying, detoxifying mask with pumpkin enzyme. It helps to rid the skin of surface impurities, stimulates cellular turnover and improves skin's tone and texture. It helps to fight the signs of aging, as well as aids in the rebuilding of elasticity in the skin. Overall leaving the skin looking and feeling smooth, even-toned and radiant.
$52 available for purchase here.