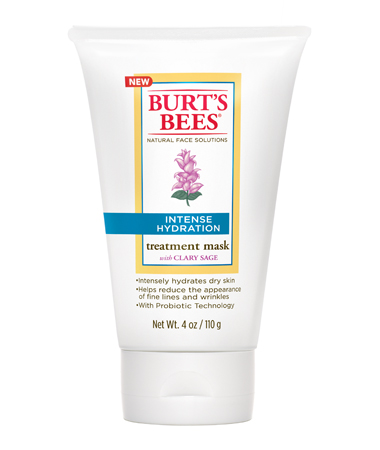 So last night I sat in the dark with some friends. No hot water, no electricity, no fun. My skin is bad because I haven't had the proper light to moisturize and the hot water to give myself a steam. So what we decided to do was to use Burt's Bees intense hydration treatment mask, and it was the closest to luxury I am sure I will get for a few days.
Give your skin the gift of hydration it dearly deserves. Our replenishing treatment mask is clinically proven to intensely hydrate skin and also helps increase skin's ability to retain moisture. So you're skin will possess softness and suppleness like never before.
• Intensely hydrates dry skin
• Helps reduce the appearance of fine lines and wrinkles
• Enhanced with probiotic technology
• Dermatologist Tested and Noncomedogenic
Clary Sage, a remarkable botanical that thrives in its harsh environment because of its ability to retain moisture, is the inspiration behind Burt's Bees Intense Hydration, our natural ode to soft, supple, revitalized skin and our best natural anti-aging solution. Our cream cleanser leaves your skin incredibly soft while our day lotion, eye cream and night cream help reduce the appearance of lines and wrinkles. Add the treatment mask for an immediate dose of hydration to give your skin a revitalized look
For only $18 this amazing mask can be purchased online here.