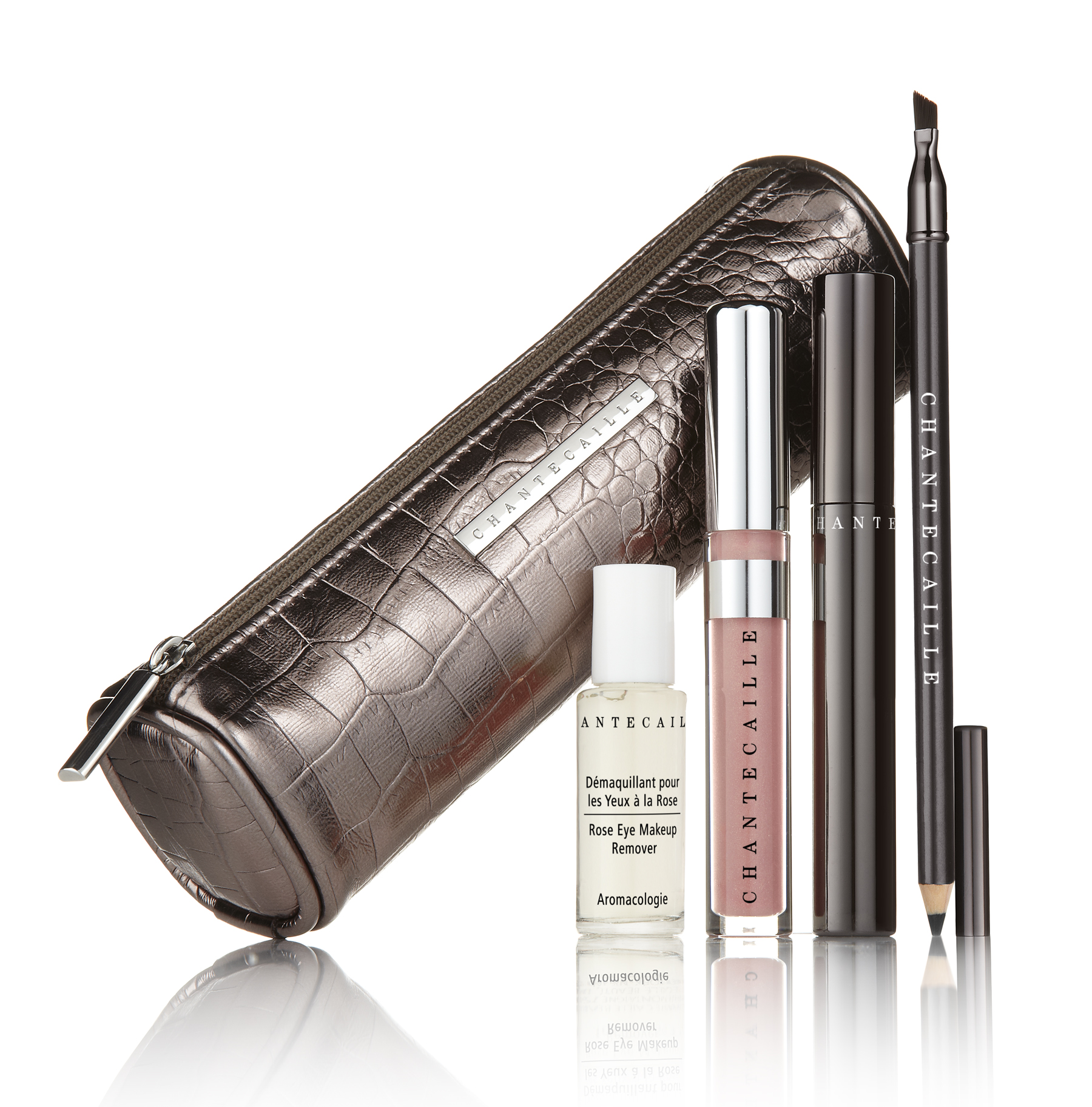 This year CHANTECAILLE did an amazing job of making gift-giving easier for you. This holiday season give your close friends and family the gift of luxury makeup and beauty products. CHANTECAILLE is the preeminent luxury brand for serious skincare and beautifying cosmetics known for its uniquely high concentration of natural botanicals. The line stands out for the extensive research and technological innovation invested in each ground-breaking formula. It is also distinguished by the exceptional purity of its ingredients, which are endowed with a potent life force capable of nourishing and revitalizing the skin, the body and the spirit.
CHANTECAILLE focuses its attention on inflammation, which is scientifically recognized as the main cause of aging. The healing properties of its plant-based formulas reduce the aging effects of inflammation on the different layers of the skin, often penetrating below the surface with innovative nano-technology.
Le Must Have Set contains:
Brilliant Gloss: Lucky
Faux Cils Mascara: Black
Gel Liner Pencil: Hematite
Rose Eye Makeup Remover deluxe sample
Packaged in a Metallic Bronze Faux-Croc Roll Zip Pourch
Price: $98
The Anti-Aging Deluxe Set:
Featuring four highly innovative products designed to actuvel reduce wrinkles . ormulated with the most advance plant stem cells, DNA repair and collagen builders.
Bio Lifting Mask
Bio Lifting Serum
Stress Repair Cocentrate deluze sample
Bio Neck Lifting Cream deluxe sample
Price: $350
Visit their website and shop online
here.