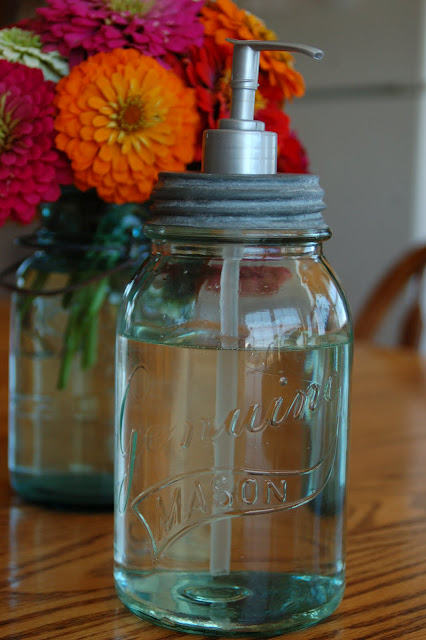 When I first saw this I thought to myself: I have to go home and make one. Making your own jar dispenser is pretty nifty and looks awesome in your bathroom or by your kitchen sink. Much funner than a regular bottle of cleanser or dish soap, no? The best part is that it's pretty easy to make. The Blissfully Content Life shows you the easiest way to make your own jar dispenser.
Ingredients
1 glass jar
1 antique zinc lid
1 dispenser pump
1 nail/thin screw driver
1 hammer
1 pair of needle nose pliers
1 pair of scissors
Directions
Check out The Blissfully Content Life for full directions.