As if you didn't already know, I'm obsessed with the Paul Labrecque Salon & Spa in NYC. In fact, I can't think of the last time I let anyone else touch my hair, so it's only natural that I went to the best for tips on how to keep wavy hair perfect all summer long. Here are Paul's favorite tips: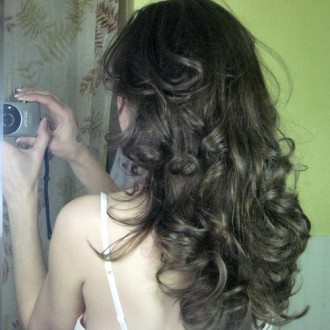 Hydrate hydrate hydrate! Dry curly and wavy hair makes for frizzy curly and wavy hair.  Make sure to shampoo and condition with moisturizing and hydrating products to seal in moisture. Ingredients like jojoba and Vitamin B will keep your curls luscious and healthy for a better bounce and curl.
When hair is wet, never comb, brush, or run your fingers through it! Apply product carefully by scrunching it into the hair and individually wrapping the hair around your finger to create a cleaner curl.
When getting your hair cut, depending on the texture of your hair, make sure your stylist gives you layers to avoid having too much weight at the ends of your hair. The lack of layers will weigh your hair down and make your hair look limp and shapeless.
Curly hair looks best when it's hydrated, healthy and shiny. Don't leave the house without adding that extra shine by spraying the Paul Labrecque Curly Finish High Gloss Spray Shine.  This alcohol free spray contains Camellia Oil which is a protective natural sun filter and moisturizer. It's perfect for those hot summer days and nights when you feel like embracing your curl.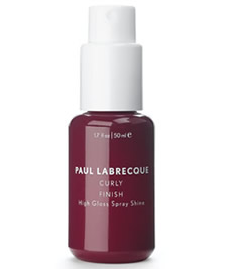 My favorite tip- sitting with a hot oil treatment in your hair at the beach. When you wash and dry your hair later that night your curls will be sensational.