Long gone are the days of boring hair clips with no personality. Hair clips of all styles have made a major comeback and we're here for it. Lucky for you, we've selected the best Amazon hair clips (and the best Amazon Prime scrunchies) definitely worth wearing.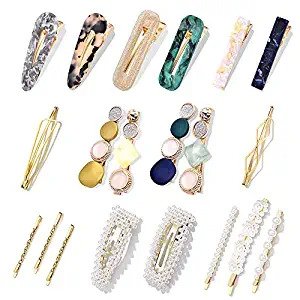 This set of Amazon hair clips gives you the chance to stock up on various designs which will come in handy for a variety of occasions. The clips feature smooth edges, making sure that you don't get to snag your hair. This set is simple, chic, offers classic designs, and will be sure to help you accessorize efficiently.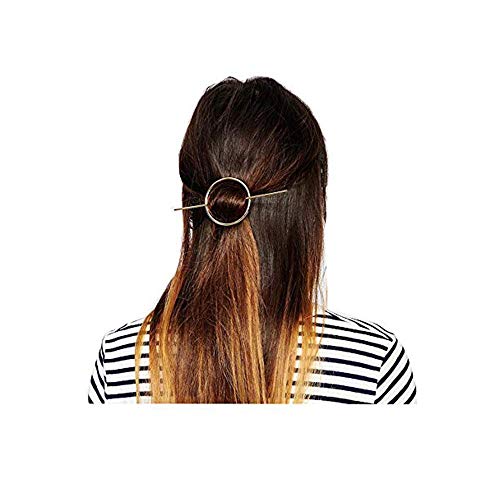 This clip is stylish, simple, and the current answer to hair minimalism. The sleek design makes it a versatile accessory that will always be a match to whichever outfit you have on. If you're ever in doubt – this piece is definitely the answer.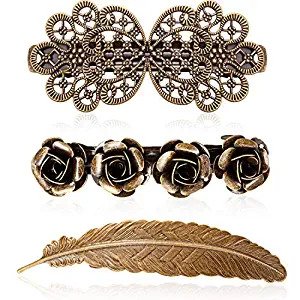 These clips are statement pieces, great for pairing with retro costumes. The eye-catching design creates a subtle yet unique look, especially when added to an elegant up-do. You're so Bohemian in any of these, darling.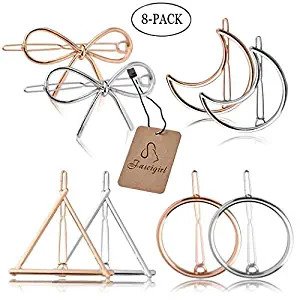 This set is created for those who are looking for versatility and simplicity, much like the best Amazon jumpsuits. These Amazon hair clips feature classic geometric designs in gold and silver. The minimalist look makes this set the go-to for whatever occasion or outfit.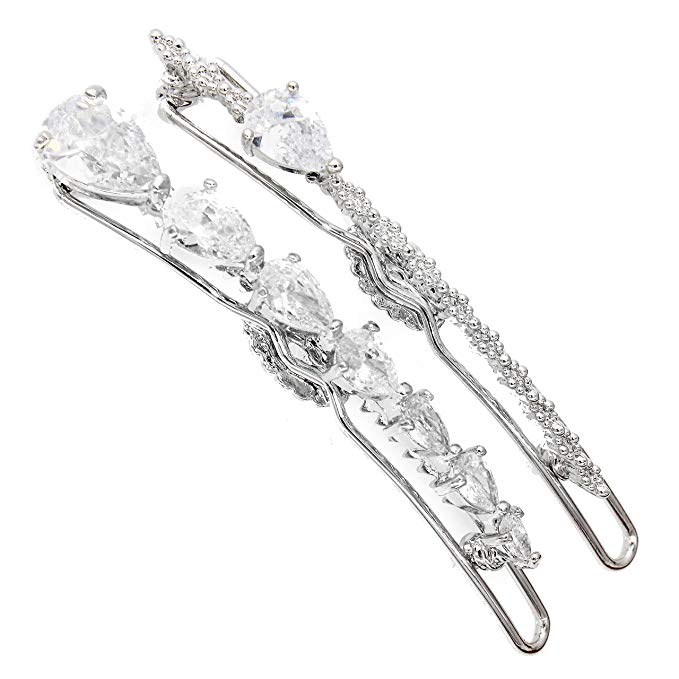 Are you getting the wedding vibes we are? The simple clear stones and classic design make these hair clips perfect for a posh event. Dinner at a high-end restaurant or even a company dinner make these clips the perfect accessory — and they're great for weddings without crocs cakes, too.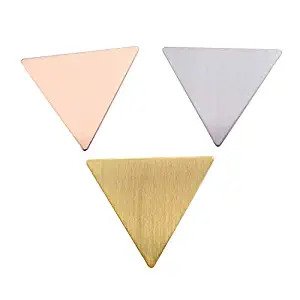 With two in every color – gold, silver, and rose gold – this is the best gift you can offer your bestie, or you can choose to match with your child. These hair clips are eye-catching, simple, and wonderfully designed. This is the perfect choice for both formal and casual looks, and a total vibe paired with the best leggings on Amazon.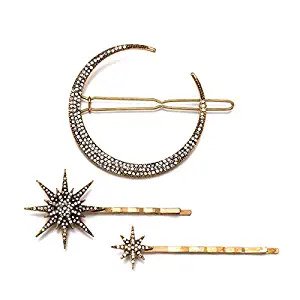 These amazon hair clips are not for the faint of heart. The stones and the design are bold, and this require a great deal of consideration when choosing the outfit, and hair style. They're worth an Instagram when used in freshly-curled hair.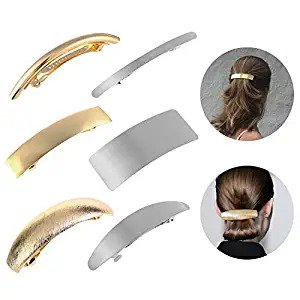 If subtlety was the goal, then picking these clips is a no brainer. The simple straight cuts and solid colors make these clips a godsend for formal outfits. The colors are practically neutral, allowing you to pair them with any outfit of your choosing.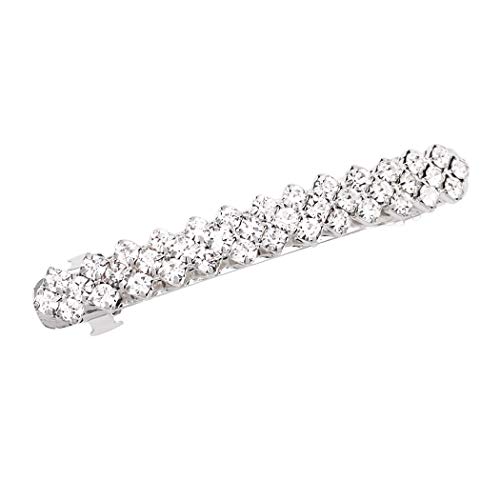 This clip is just absolutely divine. The addition of the clean cut stones to the classic hair clip has created a beautiful piece destined for classy functions. Weddings, date nights, and office parties are all perfect excuses for you to add this piece to your ensemble.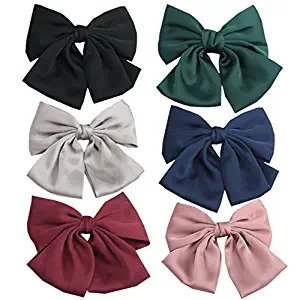 Looking for something to add a bit of fun to your hair? Look no further. Bows add a little romantic touch to every look, making these clips a definite must-have.
Love this article? For more beauty, style, travel, and trending topics check out The Luxury Spot on Facebook. Like us and we'll love you back!