In pointless sports news, I have just discovered that in France, people still joust, using boats instead of horses. The sport is officially called marine jousting, and can be traced back to ancient Egypt, where it used to be performed for royalty.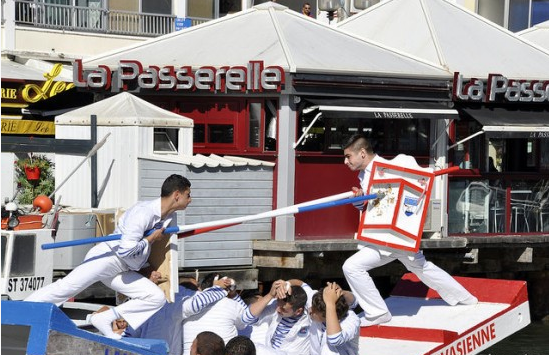 Each boat has 8-10 rowers and a wooden platform where the jouster stands with a 9-foot lance, and tries to knock the other bitch into the water. The jousters wear blue if they are single, and red if they are married, and are assigned into different categories based on their age and weight.
Apparently in France this sport is pretty popular and people actually show up to watch. This sport would never fly in New York, partly because we have better things to do, but mostly because it would be too dangerous. The jouster who falls into the Hudson would probably disintegrate on contact.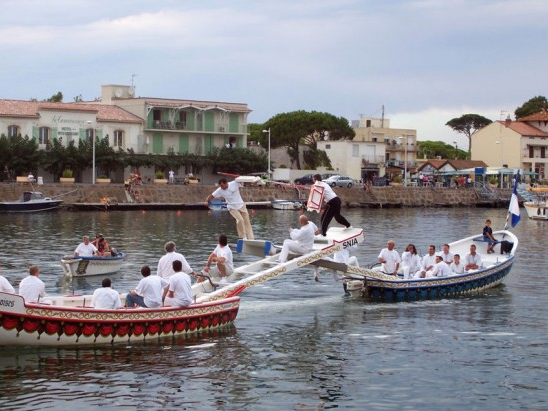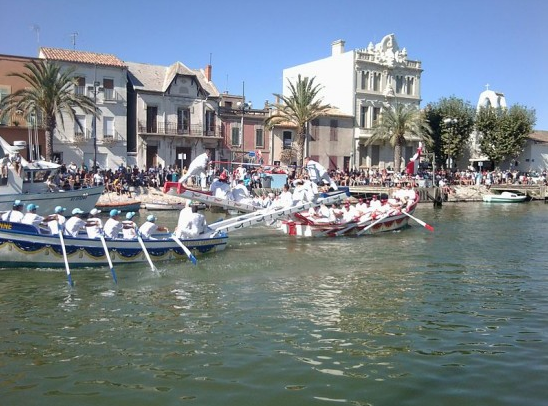 [
via
]