If you are reading this via the Internet, and you have never seen PeopleofWalmart.com then do your self esteem a favor and take a quick peek. Walmart has become a pop culture icon for well-meaning poorly dressed methed-out southerners, which is absolutely as awesome as it sounds.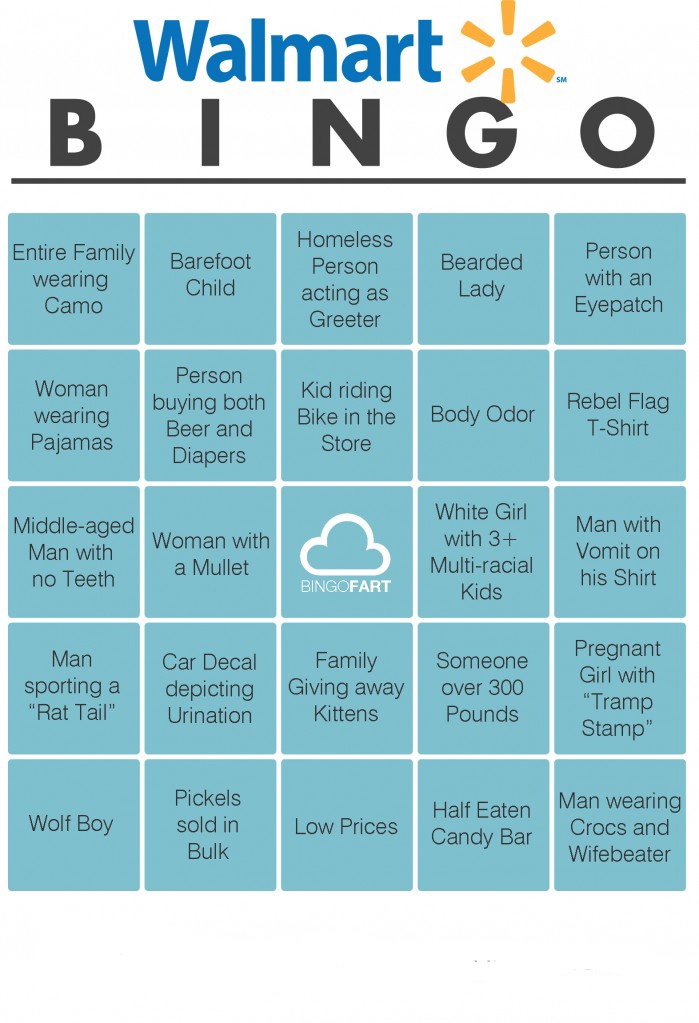 Unfortunately if you live in the city, your access to all things Walmart is limited to the Internet or an annoying Zipcar trip. On the off chance that you are lucky enough to have access to a Walmart, I have discovered a fun new way to pass the time and possibly make some new friends.
I present to you, Walmart Bingo.
Round up a bunch of friends, tailgate with Nattie Ices in the parking lot, and head into your neighborhood white trash depot for some family fun. The winner gets a lifetime supply of Skoll chewing tobacco. The loser gets a mullet. Best out of 5 wins. Game on.
[
via
]