Broga is basically just yoga for bros.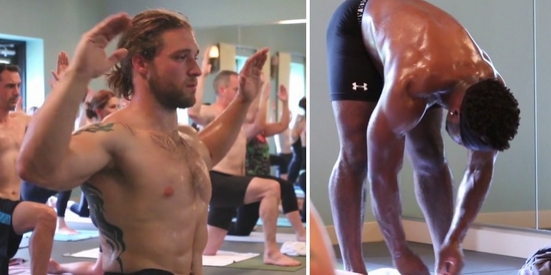 I have been to a few yoga classes in my day, and I can say with confidence that they were mostly made up of homos and their girlfriends. But what about the average bro who just wants to get his yoga on?
I can't believe I just said that since yoga is pretty much the opposite of a masculine sport, but broga exists, so we just have to get with it.
The idea behind Broga is that lots of dudes feel self-conscious or intimidated because they aren't flexible. Co-founded by Robert Sidoti in Massachusetts, "Broga combines the best core-strengthening, muscle-toning, cardio-working, stress-reducing, clarity-enhancing yoga postures with functional fitness exercises for an amazing workout."
Basically, much like a Lucille Roberts, Broga is a safe place for men who can't touch their toes.
READ MORE: Butt Kegels: What They Are and How to Do Them
Say what you will about it, but a place where bros go to get more flexible sounds like my kind of place. I just have to practice saying the word 'bro' on every other syllable, and yelling loudly at the TV whenever guys wearing tight pants play around with balls.
I'm halfway there already.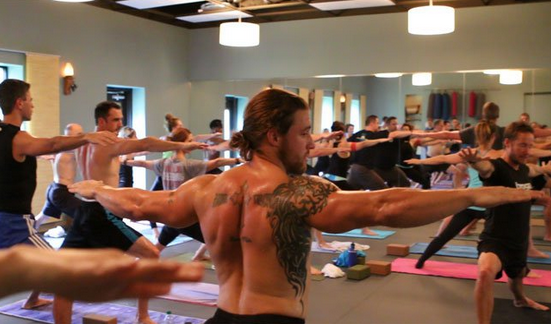 [
via
]