As a housewife, I feel that if the kids are still alive when my husband gets home from work, then hey, I've done my job. -Roseanne Barr
1. Los Angeles Car Show- I conquered it. I spent the last couple days in LA looking at all the newest and greatest cars for 2013. I learned a lot of valuable things- including the fact that SUV's are totally being phased out of production, and if you own a Volkswagon, well, good luck. All the cars had that shiny new "OMG I'd look so cool driving this effect" but I was surprised to be super drawn to a few cars in particular. For one, the new line of Buicks completely wowed me. The modern gal's Buick drives like an Acura, has all the bells and whistles of a Lexus, the sleek design of something fabulous from the future, and somehow most of the line is priced in the mega-afforable range. I also checked out the new Fiat collection (I'm calling it a "collection" versus a line because it's so fashiony that I'm left with little other sensible vocabulary) and fell head over heels in love with the recently unveiled Abarth. Fiats are small, compact, easy to get around in and probably the perfect car for a city gal that has no intention of going back to driving school to relearn the delicate art of parallel parking. And they've got unlimited "cool" factor. They're zippy, luxurious, European and priced in the mid 20's so you can actually afford to have one and an awesome downtown apartment.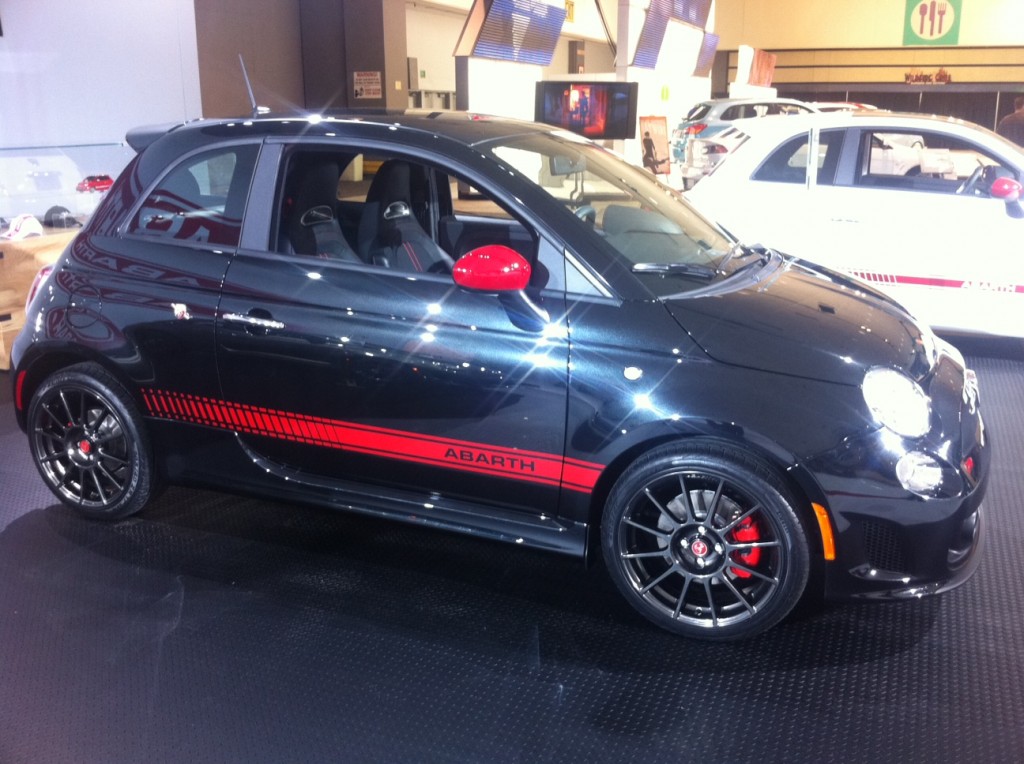 2. Bravolebrities, left and right. While I was in LA I had a nagging feeling of guilt because I was missing my dear friend Tracy Stern's Bravo premier party. Tracy is a fabulous NYC gal about town, gorgeous mom, and awesome entrepreneur. She's the brain behind SALONTEA, a deliciously cute little tea spot in New York and a line of packaged teas available internationally. Her debut on Bravo's Mad Fashion was exciting, and I was so sorry I had to miss it, but as luck would have it I ran into another Bravolebrity as I was filming at CBS studios in Los Angeles on Wednesday. Any guesses? It was Ms. Bethenny herself- we got our makeup done together, chatted about the recent musical (Jack Perry is Alive & Dating) that honored her, motherhood, and moving. She's fab, and I'm excited to see her new project (hint, hint… there's a new one in the pipeline)!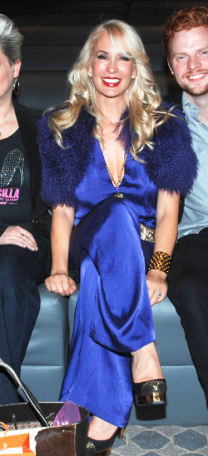 3. Eric Stromer isn't on Bravo- he's the king of HGTV. But I had dinner with him the other night to talk about his work with GMC Trade Secrets and quickly realized that all TheLuxurySpot readers would surely think, "I'd totally let him polish my silver." In some twist of perfect fate, he decided at that meal that he wanted to be the newest contributor to TheLuxurySpot and give a cool West Coast straight guy perspective. Welcome aboard, Eric!