On my crazy, rushed days (read: every single day ever) I love concentrating my beauty routine into 3 key elements rather than using about a million products for every corner of my physical being. Hair, eyes, lips. That's it— if you have good hair, sparkling eyes, and naturally sexy lips you're done and can get away with just about anything.
I recently tried the new Burt's Bees 100% Natural Lip Crayons and fell in love. Aside from them being totally fool proof (I mean, if you can take the cap off, you're capable of making your lips gorgeous with these), they're packed with good-for-your-lips ingredients like Omega 3-rich jojoba oil and shea butter. They're totally devoid of added flavors or fragrances, which means you can feel good about applying (and reapplying) every day. They go on like a mild, light lipstick with a ton of moisture. It's your entire lip arsenal in one product basically, and it allows you to build the color from pale and subtle to deep, rich take-me-out-to-party tones.
READ MORE: Beauty Trends from NYFW
Personally, the matte finish is my favorite part of this crayon because it gives me so many options. Lately I've been building the Napa Vineyard shade into a deep, sultry red lip for nighttime and working with a quick swipe of Hawaiian Smolder for daytime. I'm so addicted to the Hawaiian Smolder shade that there's one on my desk, one in my bag, and one in my gym locker.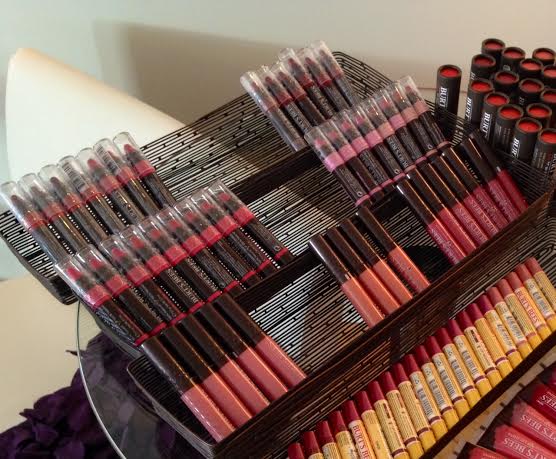 Also, can we just talk about how RIGHT the price is for a second? I bought a medium latte and a scone this morning for more than the price of one of these lip crayons that will likely last me a month. Total win.
This post was sponsored but I really do wear Burt's Bees Lip Crayons (especially that Hawaiian Smolder), and I do truly believe they're a fab product.