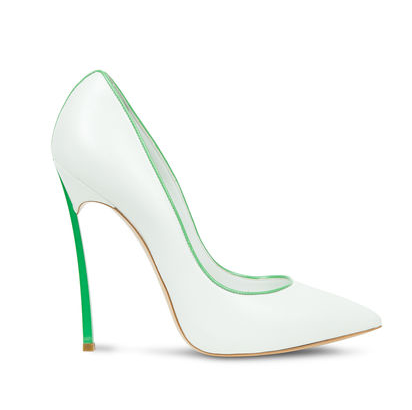 Nothing like a white and mint green pointed toe pump to get you in the mood for summer fashion of 2013.
Although more than half a century old, Casadei's shoe creations remain timeless, that continue to spark enthusiasm and which, given their dates, appear even more original, bold and directional. The milestones of an entrepreneurial venture that exemplifies the marrying of tradition, research, sophisticated craftsmanship and flair for innovation.
Casadei pumps available online here.