Like a good procrastinator, I'm still looking for holiday dessert recipes. I haven't settled on one yet but this cherries and cream quick bread is a top contender. It looks beautiful and easy to make, plus I love anything with cherries on top. Recipe and image via Bakers Royale.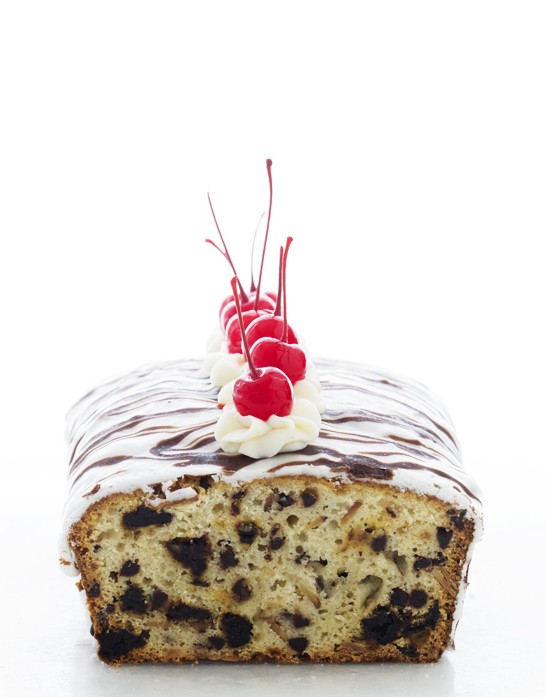 Ingredients:  
2 cups all-purpose flour
1 cup granulated sugar
2 teaspoons Clabber Girl Baking Powder
1/2 teaspoon salt
1 8-oz. pkg. cream cheese, softened
1 egg
2 tablespoons light olive oil
1 cup sour cream
1 teaspoon almond extract
1 cup dried sour cherries
½ cup mini chocolate chips
¼ cup silvered almonds
Glaze:
1 cup confectioner sugar
2 tablespoon milk
1 teaspoon almond extract
¼ cup chocolate chips, melted
For instructions, click
here
.