A delicious and simple cake is hard to find. This cherry almond cake is the perfect cake for any occasion. Be it a birthday celebration or new year's eve dinner, it will definitely be a crowd pleaser. Want a chocolate cake instead? Try this vegan chocolate avocado cake. Image and recipe via The Cozy Apron.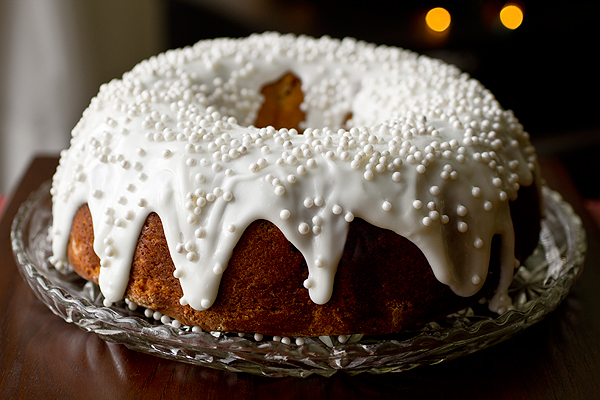 Ingredients:
2 ¼ cup plus 2 tablespoons cake flour
¼ cup almond meal
2 teaspoons baking powder
½ teaspoon baking soda
½ teaspoon salt
2 sticks unsalted butter, room temp (1 cup)
1 ½ cup granulated sugar
3 eggs, room temp
1 ½ teaspoon pure vanilla extract
2 teaspoons pure almond extract
1 ¼ cup plus 3 tablespoons sour cream
1 ¼ cups pitted sour cherries (canned, packed in water), coarsely chopped
• Sour Cream Drizzle
• White Sugar Pearls decorative sprinkles
For instructions, click here.