Don't like your faux Louis Vuitton be the only Chinese knockoff experience you experience this year: take a trip to Shenzhen Amusement Park in China, where you can sport CHANNEL earrings and a Fauxlex watch as you wait in line for Splish Mountain.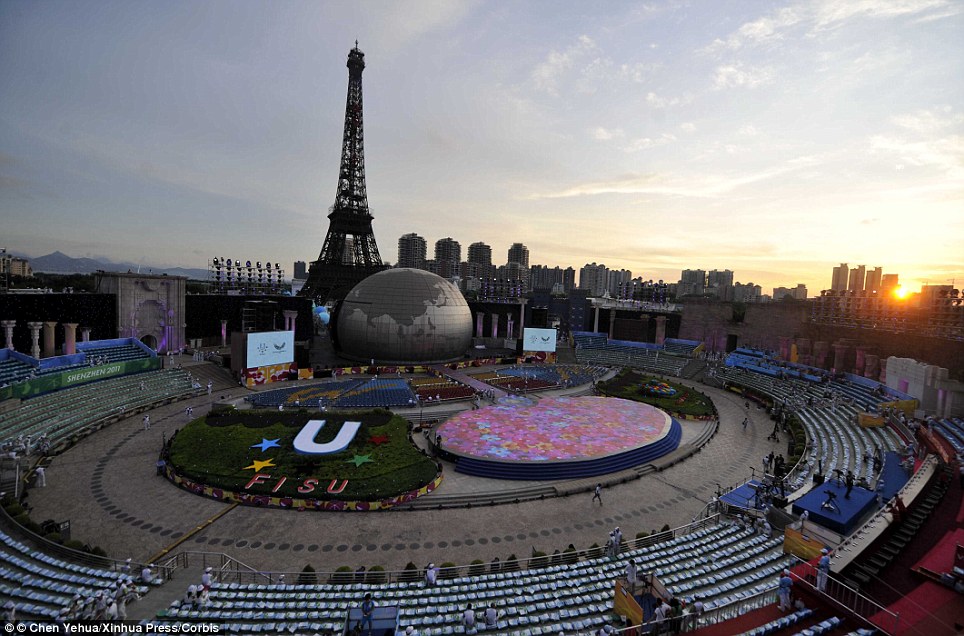 No, but for real. Just when you thought the Chinese knockoff game had reached its pinnacle (the fake MAC eyeshadows I spotted on Canal Street last year sealed that deal for me), along comes the information that an entire Disney World knockoff  exists in China. I haven't yet confirmed the availability of fake truffles in the resort restaurants, but one can only assume. As with all knockoffs, one must be concerned with quality. Shenzhen Amusement Park, it seems, it's exactly a AAA replica– boasting six deaths on their Space Journey ride recently (obviously their equivalent of Space Mountain).
According to Wiki, the internet's source for entirely flawless open-edit information, locals call it the 'Happy Valley Theme Park'  and are particularly proud of the Mayan civilization area within the park itself:
"Happy Valley Shenzhen (simplified Chinese: 欢乐谷; traditional Chinese: 歡樂谷; pinyin: Huānlè Gŭ) is a theme park in Nanshan District, Shenzhen, Guangdong Province, China.
Opened in 1998, it is the first of the Happy Valley theme park chain.[1] Covering an area of 350,000 square metres (86 acres), the park is composed of nine themed areas including Spanish Square, Cartoon City, Mt. Adventure, Gold Mine Town, Shangri-la Woods, Sunshine Beach, Typhoon Bay, Playa Maya Water Park and Happy Times. The Playa Maya Water Park is open for five months each year, and is themed after the Mayan civilization with buildings and statues in Mayan architectural styles. Outside of the park a Happy Line monorail train has a stop near the entrance of Happy Valley."
If you happen to be in China anyway on a budget-friendly vacation, perhaps in search of a totally hip Michael Kars accessory or Tory Bitch shoes, it'll be worth stopping by the less-than-Magical-Kingdom.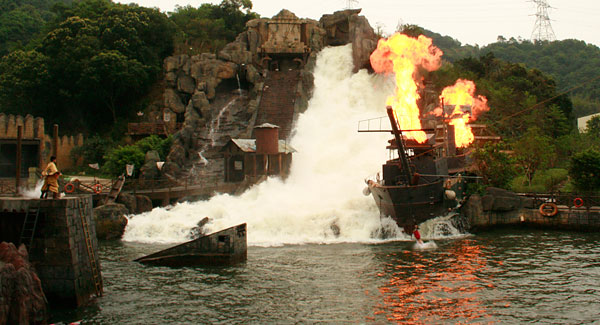 Take a ride on Splish Mountain 
[ via ]
[ via ]