Doesn't this cold weather make you depressed? Me too. Let's cheer up by making these chocolate peppermint bark chip cookies!
These are the cookie version of peppermint hot chocolate. I'll happily take either one right about now… Image and recipe via Katie at The Kitchen Door.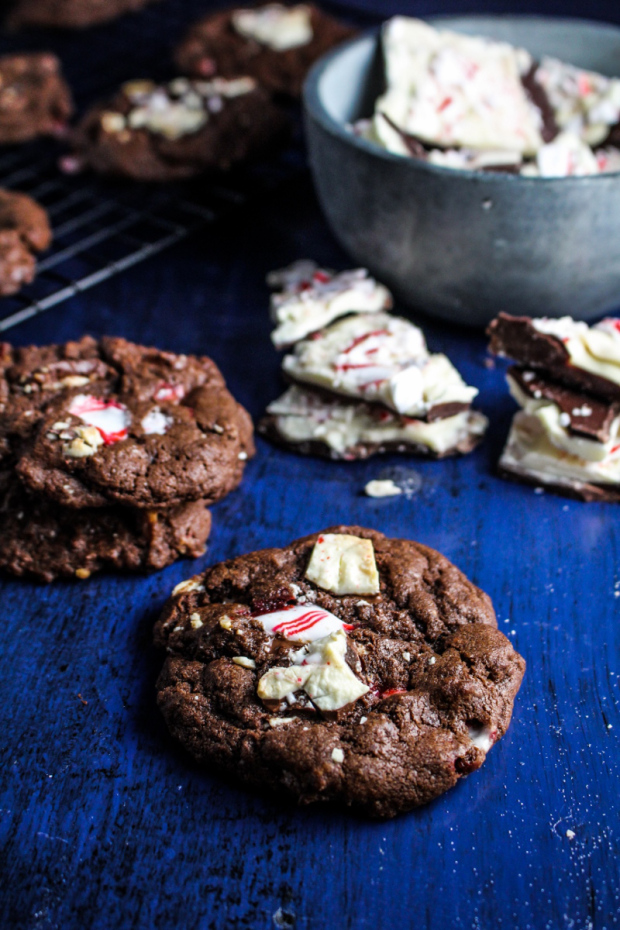 Ingredients: 
1 c. plus 2 TBS AP flour
1/4 c. cocoa powder
1/2 tsp baking soda
1/8 tsp salt
1 stick (1/2 c.) salted butter, at room temperature
1/2 c. packed dark brown sugar
6 TBS sugar
1 large egg
1/2 tsp vanilla extract
1/4 tsp peppermint extract
1 1/4 c. (about 8 oz.) peppermint bark bits
For ingredients, click here.