This website turns all the most famous celebrities into sexy cholas. Cholafied celebrities will bring 2015 to the next level for you, undoubtedly.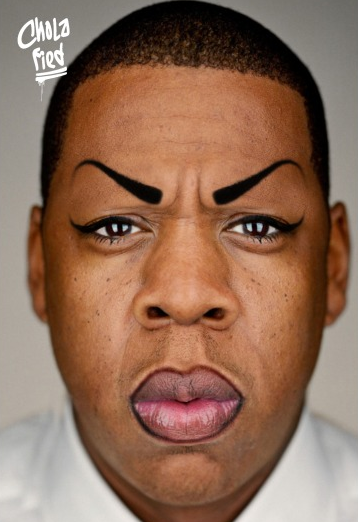 There is absolutely nothing I love more in this world than a glue-stick banged, sharpie browed, black lip-lined hoop wearing chola. Okay, in reality there are probably a lot of things I love more than cholafied celebrities, like dick, wireless internet, and botox, but for the sake of this post just know that chola style is something that has influenced me since I was a young gay.
READ MORE: It's a Thing: DIY Lace Front Eyebrows
Cholafied takes photos of our favorite celebrities (and some of our not-so-favorites, like Hathaway) and turns them into cholas so the world can see what they would look like if Mexican gangs are ever allowed to take over the government. Sadly, nobody got a free trip to Acapulco or a few pounds of illegal border weed in the making of this series. In fact, the only way to make cholafied celebrities make real, actual sense is to smoke a ton of cheap border weed before viewing. But whatever, that's just medical grade science.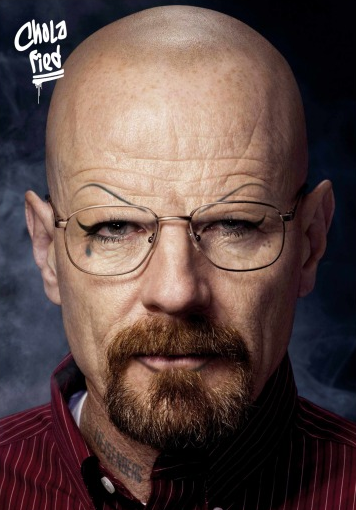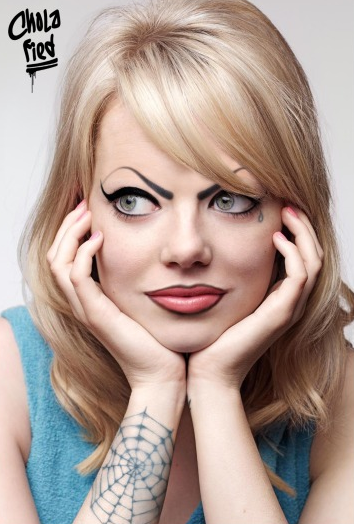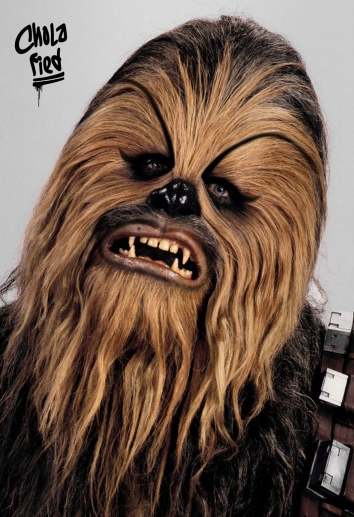 [
via
]