An Atlanta artist uses his church-themed bar to showcase religious artwork and get people drunk.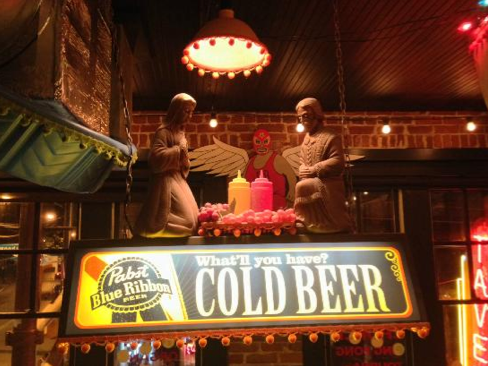 I know more than a few people who treat their love of alcohol like a religion, so its really unsurprising to me that someone finally decided to open a bar with a religious theme.
The actual Christian name of the bar is Sister Louisa's Church of the Living room & Ping Pong Emporium, AKA 'Church'. Located in the fourth ward, the church themed bar attracts a really diverse crowd, from the gays and blacks to hipsters and celebrities. They serve $3 beers in big glasses, which is basically my dream.
Grant Henry owns the joint, and creates all the religion-themed artwork himself, which he has been working on since 1996.
Surprisingly the bar hasn't had much criticism, which I think is great considering it is located in the bible belt.
So if you find yourself wondering what to do on a lazy Sunday after attending an actual church, maybe you should stroll by Sister Louisa's and have a nice afternoon drink.
READ MORE: 10 Cocktails That Make You Look Stupid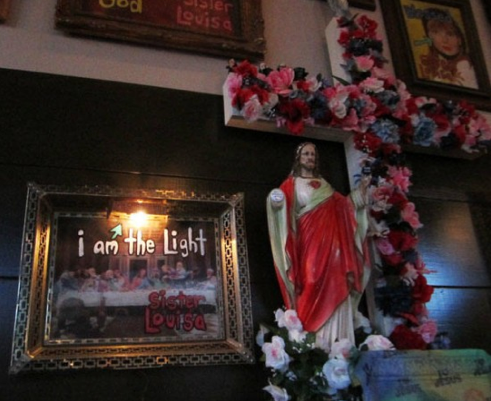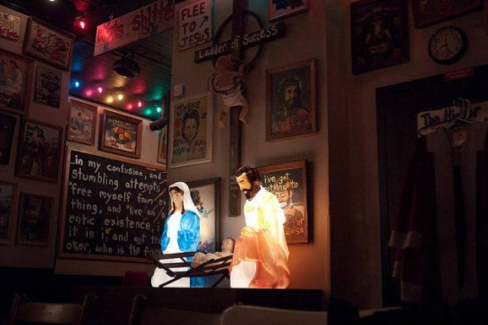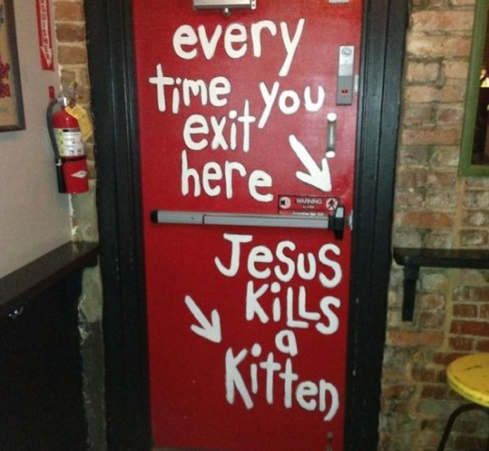 [
via
]