As part of the Summer Streets program, a 270-foot slip 'n slide will be coming to Manhattan.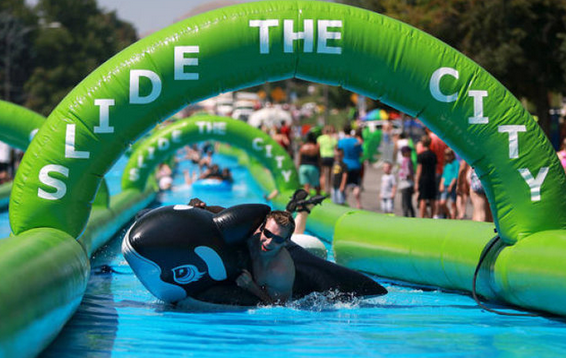 One of my favorite parts of growing up in the South was the slip 'n slides. In Florida we had this crazy thing called grass. It was soft, green plant-like stuff that covered the grounds and made it really easy to slide down a piece of water-covered plastic during hot summer days. If you tried to do that on a random New York street you would probably accidentally skin yourself in about 30 places, and collide with a Time Warner Cable service van shot up with about 20 crack needles.
Luckily, the Summer Streets project is taking over a section of Park Avenue on August 1st, 8th, and 15th, and is installing a 270-foot water slide and a zip line.
READ MORE: River Surfing: It's a thing in Germany
I love that New York tries to recreate our nostalgic childhood memories in the best way it can, and I will definitely be visiting this damn thing to see what the hubbub is all about, and possibly get a little wet.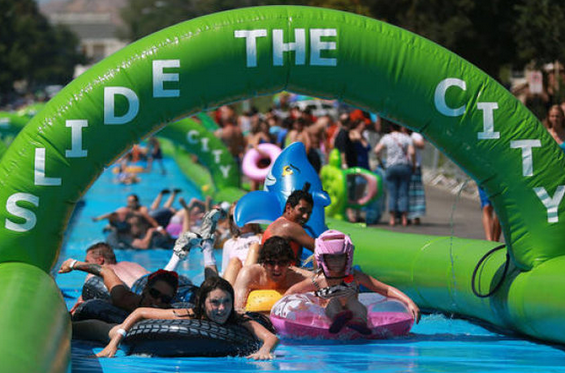 [
via
] [
via
]