Breakouts, clogged pores and wrinkles: the three skin issues you're likely to experience at least once as your skin starts aging and never stops. They are as common as they are annoying and —here's some good news— they can also be prevented and treated.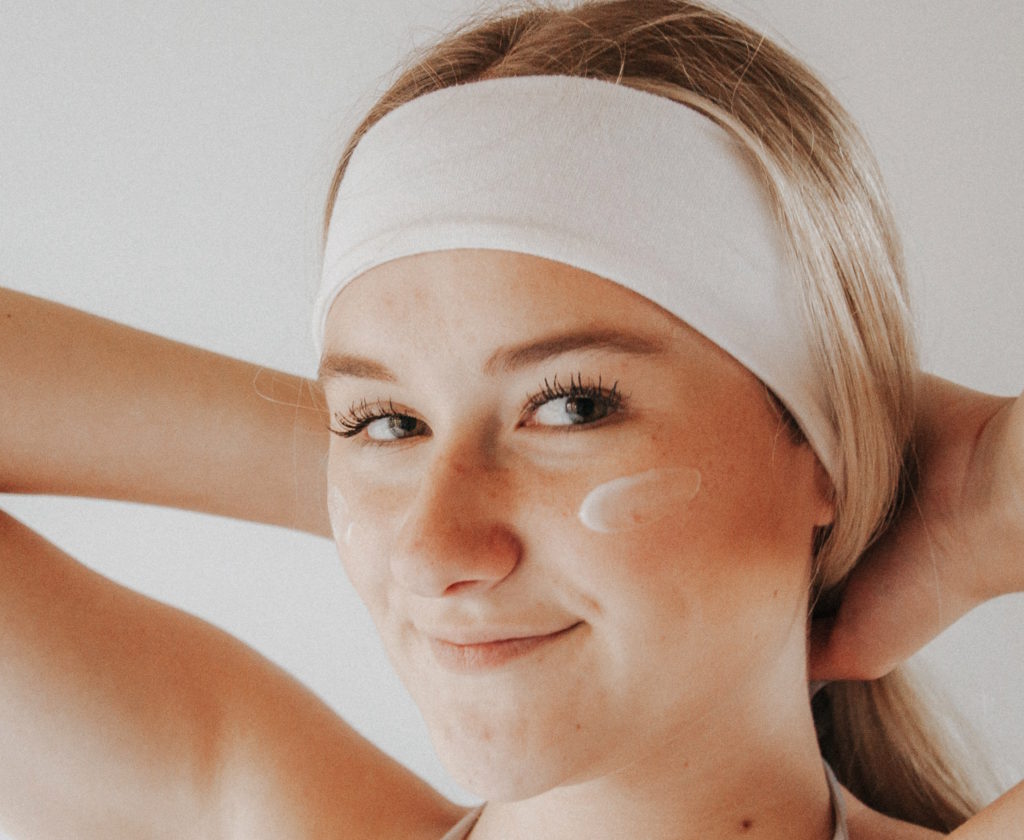 As for how, check out the following:
Zits, zits, go away
If pimples and acne are occurring more often than you would like, it's time to take an honest look at some of your habits that might be causing these blemishes to show up. For instance, you may be using makeup, skincare products or even hair care products that contain ingredients that lead to skin breakouts. Check the labels and if you see oil as an ingredient, consider switching to products that are marked as "non-comedogenic," which typically do not cause the skin to breakout.
Also, if you routinely fall asleep with your makeup on, this can cause pimples to form. If you are too tired to wash your face before bed, do it shortly after dinner when you still have the energy. Finally, if you think that "more is better" so you decide to really scrub your skin to remove all of the excess oils, this is definitely causing more harm than good. Scrubbed skin will easily become irritated, which in turn causes pimples and acne to flare up. Instead, be gentle with your skin and apply cleaners with your fingertips, not a rough washcloth. Rinse with warm water using your fingers to remove the cleanser and pat your face dry with a clean towel.
Sebum plus facial gunk equals clogged pores
There are actually two types of clogged pores. If the skin covers the top of the clog, you have a garden variety pimple. But if it doesn't, the clogged pore will be a blackhead. As for why you get clogged pores, it all starts with an oily liquid the sebaceous glands in your skin create called sebum. Sebum is cool by itself; it really just wants to help keep your skin nice and smooth. But when the sebum meets up with the variety of "gunk" on your skin, such as bacteria, dried-up makeup, dead skin cells and the like, it will mix together and clog up your pores. These pores will look larger and, if they are open, they will appear as a blackhead.
While you might be thinking about squeezing and popping these blemishes, please do not. Instead, keep your skin clean so there is nothing to mix with the sebum and cause issues. Additionally, invest in an adult acne skincare product such as the Unblemish Regimen from Rodan + Fields that is designed to unclog pores. Unblemish Regimen contains four adult acne products in one kit, starting with a refining acne wash that you use in the morning and evening. The daily skincare routine for acne also includes a toner, acne treatment that is applied to the face twice a day, and a moisturizer with sunscreen.
For Wrinkles, Prevention is Key
Basically, a number of things can cause wrinkles to occur—some, such as aging, you can't control. As you get older, your skin makes less oil, is less elastic and more prone to wrinkles. Wrinkles are also caused by repeated facial expressions, so unless you want to try to stop smiling—and really, why would you—this is something that just sort of happens. On the other hand, exposure to UV light also causes wrinkles, as does smoking. To counteract these preventable reasons you should limit the amount of time you are in the sun and wear sunscreen every single day. If you smoke, please stop and boost your skin's moisture level by using a face cream every day.
Banish the "Big 3" as much as you can
Yes, pimples, clogged pores and wrinkles are common. But they are not totally inevitable. By carefully cleansing your skin every day and especially at night, using an adult acne face wash to clear pores and being vigilant about using sunscreen, your face should reward you by looking healthier and more youthful.
This post is advertorial. Sponsored content is approved by our team with the same high standards as editorial articles.
Love this article? For more beauty, style, travel, and trending topics check out The Luxury Spot on Facebook. Like us and we'll love you back!