DIGIDUDES
Kid Robot lovers will fall for this brand new, goofy line of all-in-one camera tripods and keychains.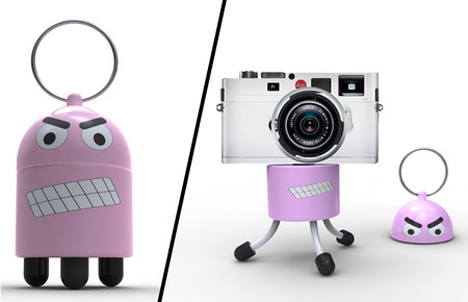 How cute is that?
Via: Quirky.com
THE BOTTLE CAP TRIPOD
At first glance, we thought 'What the…?' but then, it made sense.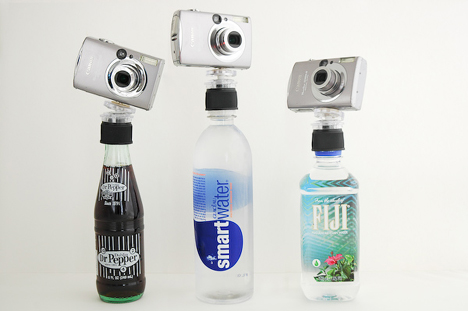 The bottle cap tripod consists of a stretchy rubber socket that is designed to fit on the cap of your favorite drink one one end, with a standard-issue tripod screw on the other end.
Cool concept for sports enthusiasts and happy campers.
Via: PhotoJojo.com
GORILLA MOBILE
The Gorilla Mobile for iPhones and PDAs features ball-and-socket tripod legs that you can wrap around any surface.
Get the camera genius timer application for your iPhone, and you could also use the Gorilla to take pics or even film yourself!
Via: SimonBlog.com