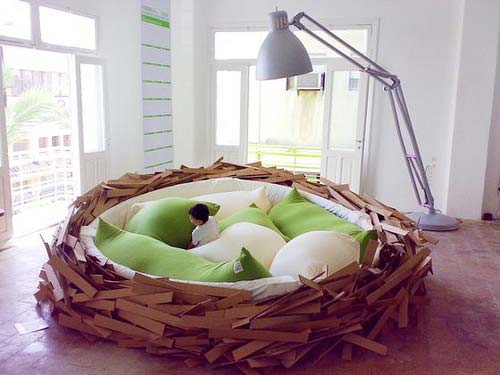 This, the day after St. Patrick's Day and the day after my birthday, is a hangover day. It has been since my early teens – and I don't see this date ever starting with a sober morning. While I won't go in to the gorey, whiskey ridden deets,  a combo of a cold shower, greasy breakfast, tons of coconut water & THIS eco-friendly nest may be the only things to save me.
Originally made for an art exhibit – these designers have constructed exactly what I'd love to have here with me now. Something luscious & appropriate, perhaps a simulated bids nest, to curl up inside of. In the fetal position. Much like a baby bird.
I'm never drinking again.
(that's a lie.)