There's a Derek Zoolander for Kiehls collection happening. OMG.
Kiehl's will celebrate the upcoming release of Zoolander No. 2  with two ridiculously good looking beauty options for trying-to-be-pretty dudes launching this week. They're releasing two limited-edition Kiehl's x Zoolander2 sets, "The Ridiculously Youthful Collection" a uni-sex anti-aging kit, and the "Blue Kiehl" men's collection. They're both available for sale nationwide starting tomorrow, February 9.
From company reps:
"Customers checking out the sets in-store will also have the opportunity to give their best 'Blue Steel' while visiting Kiehl's locations worldwide. Select stores will feature a life-size Derek Zoolander cut-out that customers can snap photos with, and upload to social media using the hashtag #zoolander2kiehls."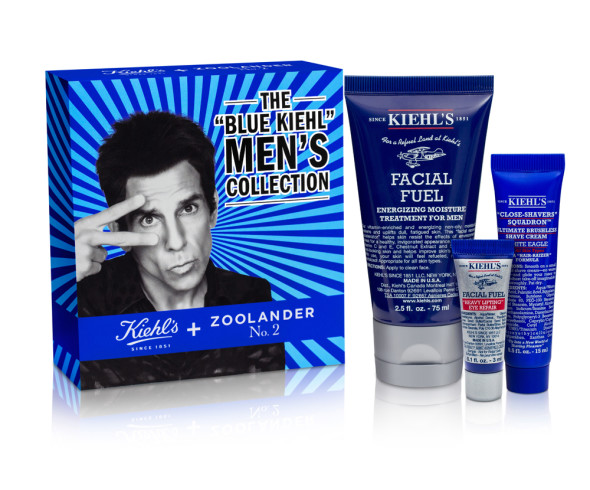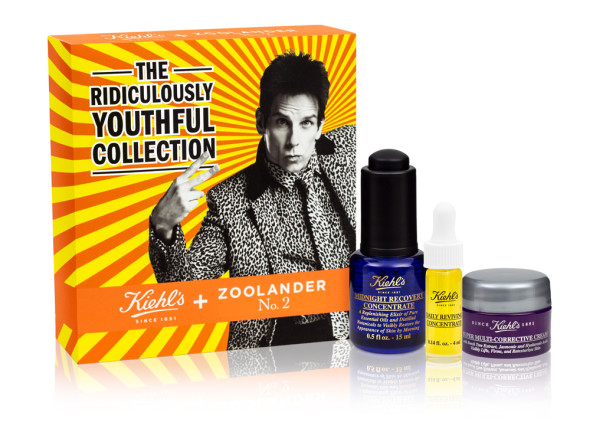 Zoolander is also making good on his promise to heal the world.
"On February 9th, Kiehl's Since 1851 and Derek Zoolander will continue their joint crusade against aging with the introduction of The Derek Zoolander Center for People Who Don't Age Good (DZCFPWDAG), a state-of-the-art, anti-aging center in New York City. In the Center's facility at the SW corner of 14th St. & 8th Avenue in New York (77 8th Ave.), the public is invited to experience the Center's patented 6.5 step youthification program, which works to combat the signs of aging, and help people age good.
DZCFPWDAG's proven 6.5 step program was born out Derek's aversion to other, traditional 12 step processes, and his desire for a leaner, more efficient approach to an issue affecting the population at large. Kiehl's, Derek's expert counterpart in this ambitious endeavor, has injected their 165-years of skincare prowess into the program, ensuring maximum youthification in every single step and a half.
READ MORE: Dead Fish for Beauty
The experience is complimentary and open to the public, and clients at The Derek Zoolander Center for People Who Don't Age Good can expect to be guided along their youthification journey by ridiculously good-looking and supple-skinned, male models.  Each step of the program has its own dedicated activation within the center and targets a specific ailment of aging – whether that's Phalangeal Preservation, Scents or Sensibility test or Decontamination, among others."
THIS IS NEWS YOU CAN REALLY USE, YOU GUYS.
The Center, at 77 8th Ave., New York, opens to the public at 4 PM, Tues., Feb. 9, and will be open Tues., Feb. 9th to Thurs., Feb. 11th  from 4 PM to 8 PM; Fri., Feb. 12th from 3 PM to 9 PM, and Sat,, Feb. 13th, from 12 PM to 6 PM. In order to further achieve their goal of reaching the 100% of the population impacted by aging, Derek Zoolander and Kiehl's will bring the DZCFPWDAG experience to the worldwide web at: TheDerekZoolanderCenterForPeopleWhoDon'tAgeGood.org