Banksy opens an art exhibit inspired by dystopian consumerism, or something.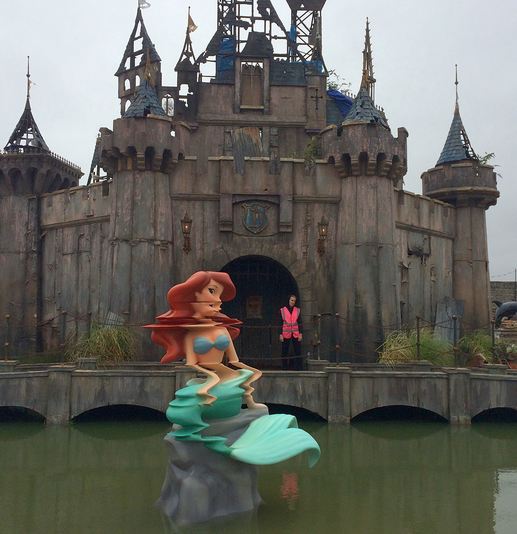 If you are tired of the typical theme park experience of seething with frustration while waiting in line, paying exorbitant amounts of money for a hot dog, and dealing with hundreds of screaming kids with sticky faces, you should probably visit Dismaland, a new art exhibited headed up by none other than the elusive Banksy, himself.
Located in a run-down seaside swimming resort in Weston-super-Mare, UK, Dismaland actually features the work of over 50 other artists including Damien Hirsch, Bill Barminski, Caitlin Cherry, and Espo. The pieces seem to be pop culture commentary on the sad state of our society, and include sculptures of killer whales jumping out of toilets, a derelict Disney-esque castle, and a huge rainbow pinwheel tangled up in plastic.
I have never been a huge fan of Banksy, but I do like the fact that he does everything in secret and lets his work speak for itself.
READ MORE: There's a Cheap Chinese Disney Knockoff: Shenzhen Amusement Park
Basically, this 'bemusement park' is a big deal in the art world, so if standing around talking about everything that is wrong with our society without doing anything about it is your bag, get your ticket to Dismaland today *eye roll*!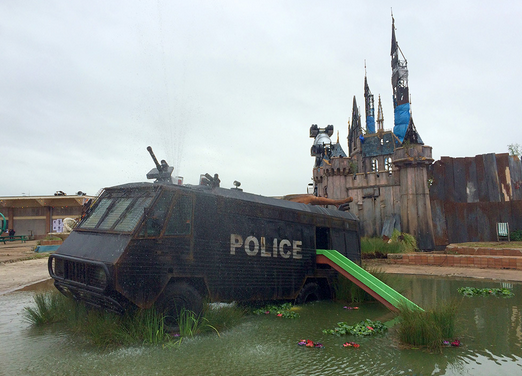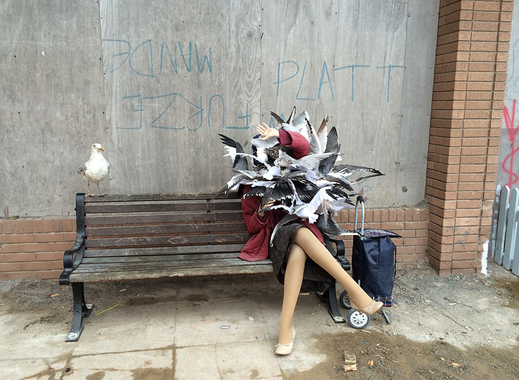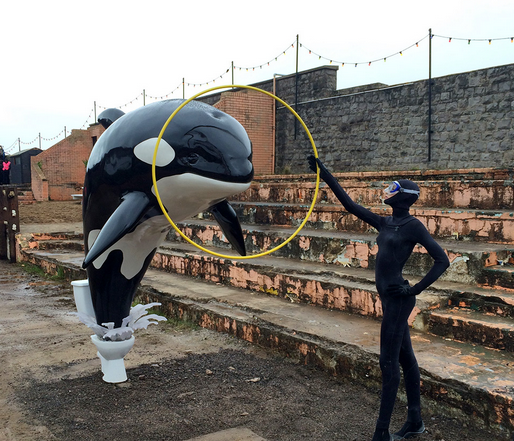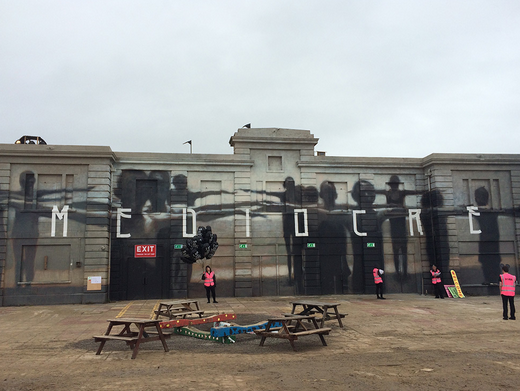 [
via
]