Love ballet makeup? So do we, so we broke down the look into a simply DIY.
Now that Halloween is over it's time for makeup looks you can actually wear in public. Maybe your office is really cool and encourages you wearing mermaid scale makeup to work, but probably not. To ease you back into the real world here is a ballet makeup themed look. It's super quick but looks refined and elegant.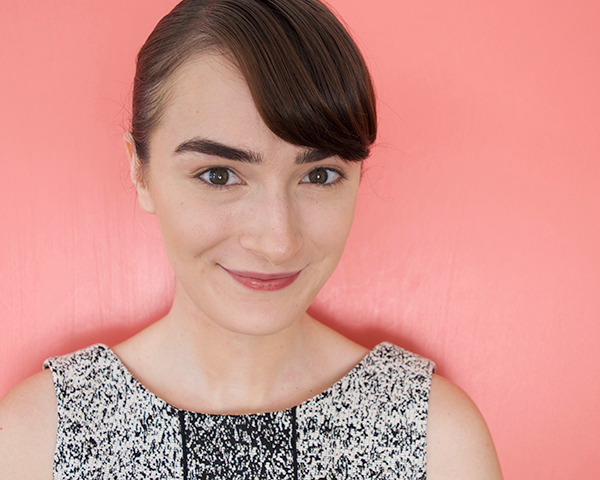 Step 1: The Perfect Base
I don't think a ballerina would set foot on stage without perfect looking skin. It's not like you'll see a blemish from the balcony seats, but it's that added confidence of perfect skin, right? My favorite foundation to use for naturally perfect looking skin is the Maskcara Beauty IIID Foundation. It is a slightly heavier cream foundation but it makes skin look flawless. I apply with fingers and blend out with a Real Techniques Miracle Complexion Sponge.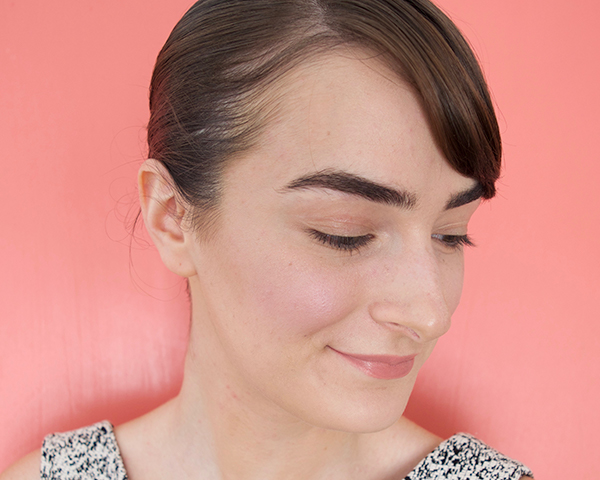 Step 2: Add Glow
This look is going to be bold on the eyes so I wanted to keep the blush extra subtle. I used MAC Full Of Joy Blush because it is the perfect barely there lilac color. Lilac blush may seem a bit eccentric (um, no one actually blushes lilac) but I love it. Lilac adds a brightness to the face that a traditional pink blush just can't. I also applied the Kiko Milano Water Eyeshadow in Champagne as a highlight over my cheek and cheekbone for that lit from within just exercised glow.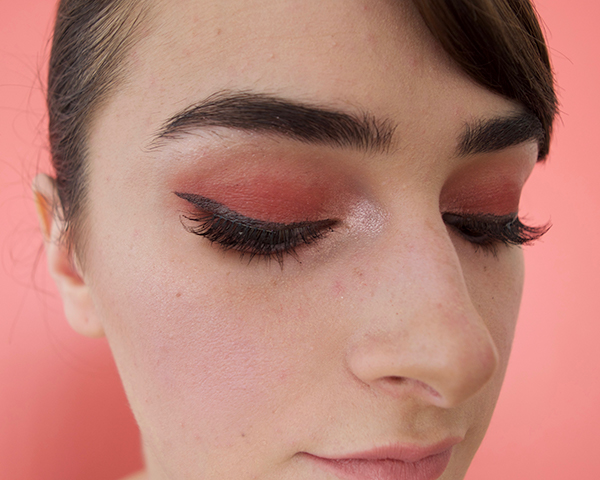 Step 3: Eyeshadow 
As an ode to Black Swan I wanted the eyeshadow to be red but without, you know, the terror of the film. So no big literal winged liner or blood red contacts here. Instead I used a matte deep salmon eyeshadow all over the mobile lid. I blended it out with a light peachy shade in the crease and added a light silvery pink inner corner highlight. Then, of course, the winged liner. I used a shimmering black liquid liner to tie it into the inner corner highlight.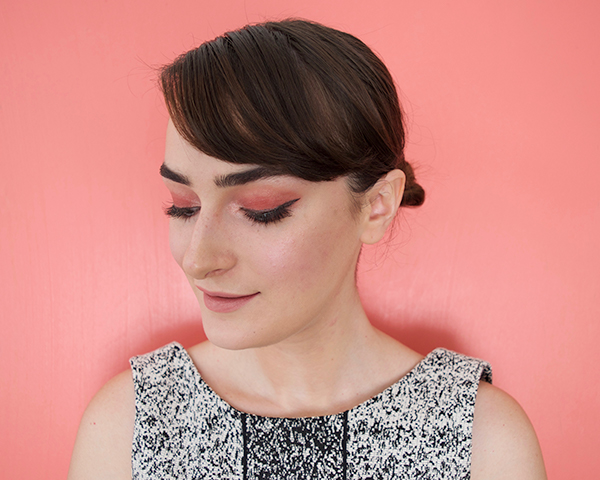 Step 4: Finishing Touches
To get a fluttery lash look without gaudy false lashes I used a half strip of more delicate lashes just on the outer corner. This adds to the cat eye look without getting OTT (which would be so not elegant). Go for natural, lengthening faux lashes.
And that's all it takes to get ballet makeup in just four easy steps. Wear this look to work or to the Lincoln Center for your debut dance.
Love this article? For more beauty, style, travel, and trending topics check out The Luxury Spot on Facebook. Like us and we'll love you back!