Your guide to flawless cut crease eyeshadow, because you're a cool girl.
Oh, the cut crease. It's one of those makeup techniques that has always been cool. But you would think for something so dramatic, it would be a fad, right? Well, not really. Think back to 1960's Twiggy. I bet you pictured her with a cut crease liner without even putting it into the equation. After the 1960's cut crease had it's time to shine, they did take a back row seat for a while. But what goes around always comes back around (like ballet makeup) and this technique has been popular again for the last three or four years. The modern cut crease of today isn't exactly what Twiggy would have worn, but it is a good makeup trick to have up your sleeve.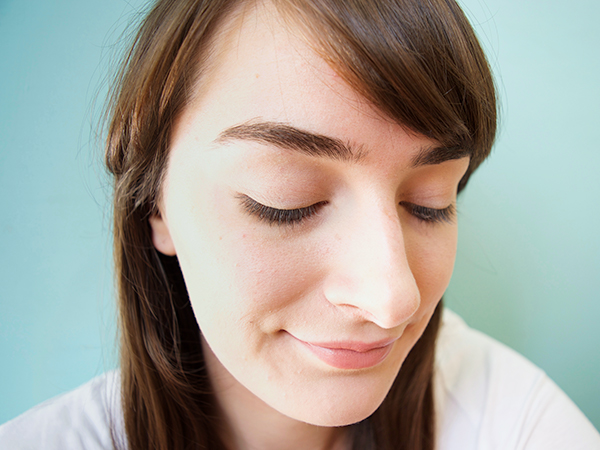 To start off this makeup look you will need to prime your eyelids. Because you will be working with a lot of eye shadow and blending, you want your makeup to actually last when you are done. Apply a tacky base like this eyelid primer by Votre Vu, and then an eye shadow in your skin tone right on top. This makes it less sticky so you can blend shadows on top of it.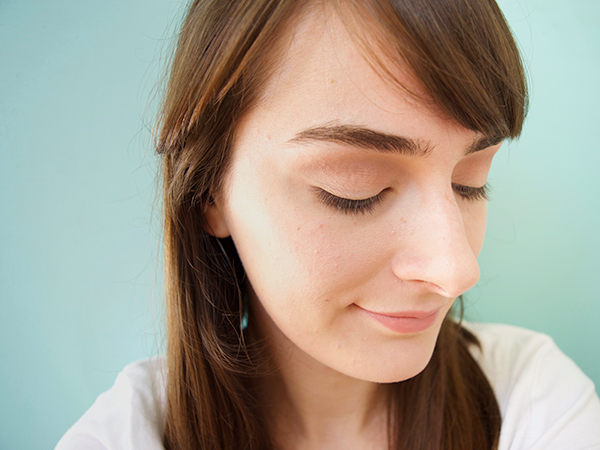 For the first shadow step, you'll need a transition shade. Pick a medium shade darker than your skin tone. For this look, I'm doing a brown cut crease so I chose this medium taupe to act as my transition shade. Using a large fluffy eye shadow brush, sweep back and forth through your crease to lay down the color. This color should take up the largest area of this look, so don't be afraid to go above and below the crease.
Next, choose a darker color and a slightly smaller brush. I went for a warm brown shade. Using the same sweeping motions, apply this darker color right in the crease. You don't want it to totally cover up your transition shade, just darken the color in the crease. Make sure to blend upwards from the crease for the best blended effect.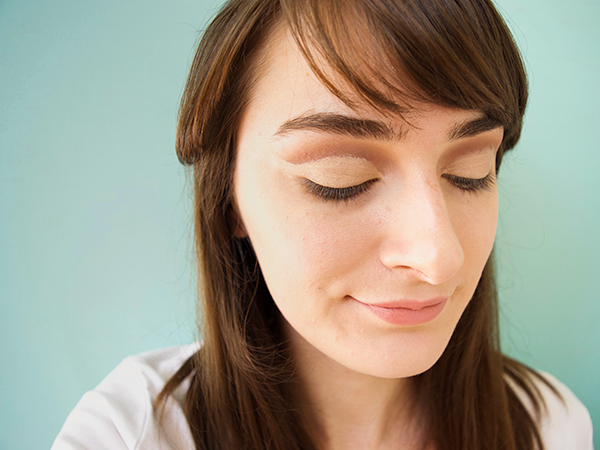 And cut crease eyeshadow done. Just kidding! This step is definitely going to feel weird, but it makes your cut crease absolutely perfect. Using your fullest coverage concealer, load up a small eye shadow brush. Following the curve of your eye, use the concealer to cut the crease. Basically, you'll just follow the shape of your eye with the concealer to get that perfect line. Blend the concealer down so you have a solid base on the rest of your eye. Just make sure, when you are doing this step, that you end up with a curved line. Unless, that is, you are going for something editorial and want a straight line across the middle of your eye. But you probably don't, so just make sure your concealer is just as rounded as your natural crease.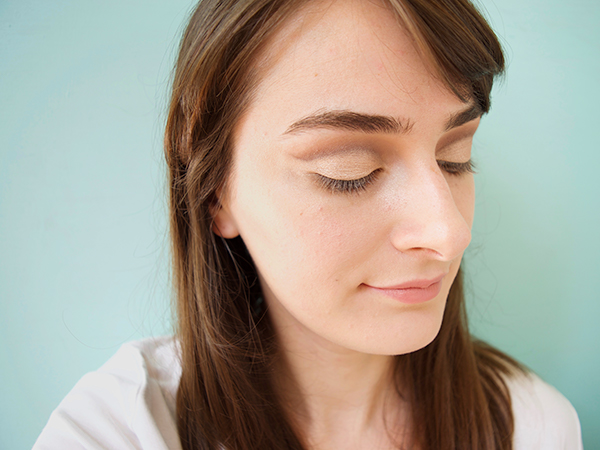 So hard part is over, now we're just finishing up. To set down the concealer and make it part of the look, I applied a light shimmering color. This will keep your concealer from moving all over and messing up your blending. Then I used an angled brush and a dark brown shade to follow the cut crease line. This will clean up any concealer wiggles, and deepen the crease further. Just make sure you only blend that line upwards.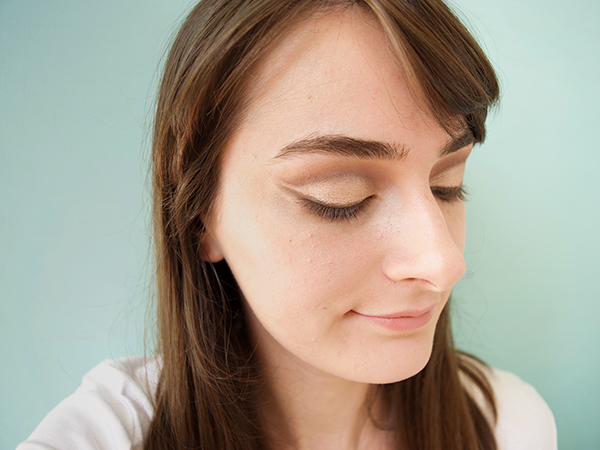 Finishing steps are a cat eye flick and lashes. Because I winged out the edge of my cut crease, I just followed that same line with my eyeliner. It's a bit longer and a slightly different angle than I normally wear a cat eye but it makes the look cohesive. Finish up with a bunch of mascara or false lashes to go extra glam.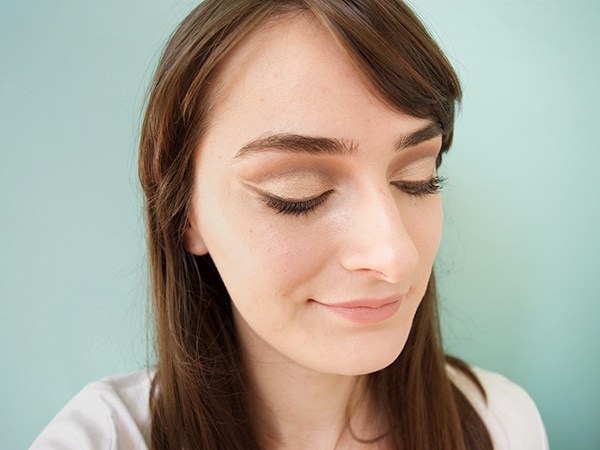 And that is it! Finished! A cut crease eyeshadow look is so much fun for big events, and it's not quite as hard as it looks. Just give yourself a little bit of time and plenty of clean eyeshadow brushes to blend.
Love this article? For more beauty, style, travel, and trending topics check out The Luxury Spot on Facebook. Like us and we'll love you back!